Knowledgeable help and access to resources are things that anyone would appreciate when navigating a downtown area. In downtown Phoenix, this service is provided by a group called the Downtown Phoenix Ambassadors.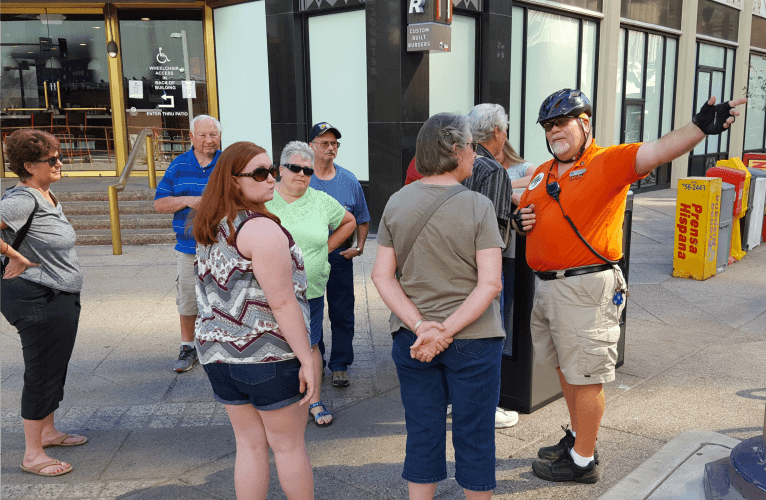 As a branch of Downtown Phoenix, Inc, the Ambassadors are available every day of the year to offer assistance and resources to anyone visiting or residing in the downtown area. They are easy to spot in their bright orange shirts and can be found making their rounds through the streets of downtown Phoenix, either on foot or on bike. You can also find them at their main office at CityScape at 1 E. Washington Street, Suite 230, which is open from 8 a.m. to 8 p.m.
The Ambassadors provide anything from directions, to general information, to recommendations for where to eat, drink or find entertainment. They have also partnered with Community Bridges, Inc. to be able to serve those in downtown experiencing homelessness by referring them to resources for shelter, meals, healthcare and more.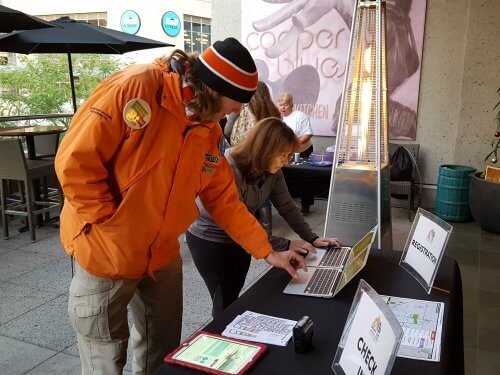 As downtown Phoenix has grown, a special sense of community has developed along with it due to the presence of the Ambassadors. Chuck Padilla, a veteran Ambassador and native Arizonan says he enjoys communicating with different people. "Meeting diverse people gives me satisfaction in making a difference in a downtown that is evolving," said Padilla.
Safety is also an important element of the Downtown Phoenix Ambassadors program. They serve as safety escorts to various locations in the area and work closely with local police. "We work together with the Phoenix Police Department as a team to make downtown a safe place," Padilla said.
For all they do for downtown Phoenix, the Ambassadors are like our hometown heroes. They have a daily positive impact on the area and will go above and beyond to provide a memorable experience for anyone they encounter.
Photos by Chuck Padilla.
---