Downtown Diaries: In which DPJ's inside man makes the move to downtown Phoenix and documents the details. (See the whole series.)
The Friday night haul to the Phoenix core has always been that way, full of Where-do-we-park? and Should-we-take-Uber-instead?, and that's how we all see it, everyone who's done it, gone down that city-lit road called Central or 1st St. or 1st Ave. or some other small digit just east or west of that. With lease papers in hand, it was time for a more permanent spot. Before we'd signed, we'd looked. Some had it, some didn't.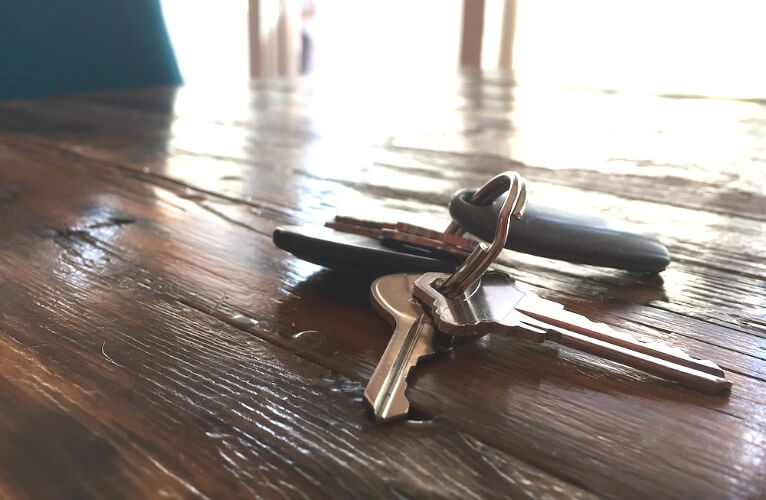 The Pavilions came with a garage. Alta Fillmore had the option. Lofts at Fillmore had it, too, plus street parking, there around the corner from the Westward Ho. There were apartments with lots along Roosevelt Row, up and on 3rd and 5th, a little further from the rail, but a short walk to it all. The place we landed, it had nothing, nada. The lot next door claimed monthly but not when I called. The garage up the street was close, but not secure. The lot around the corner seemed to be for events. For a guy with a motorcycle and nothing more, it was turning into a bit of a joke.
Stats and Facts
A cheat sheet for cheaper parking in downtown Phoenix: Parkopedia
Many downtown businesses validate parking, making some of these parking options free or much cheaper.
Street parking is available throughout downtown Phoenix. Meters run from 8 a.m. to 10 p.m. and have a 2-hour max. If you're visiting the downtown area for a night out, you can park at 8 p.m., pay the meter for 2 hours, and stay all night.
Parking meter map: City of Phoenix
Parking meter general info: City of Phoenix
Where does everyone park? I asked. Building security said it was across the street, right there, do you see it? See it I did.
The place was monitored, staffed, and had a section for the two-wheeled among us. But seventy-five bucks a month and I was off-put. Until I did the math.
From here, close enough to spit on most of the places I swear by, gas just got a whole lot cheaper. Oil changes, batteries, new tires, all those things would come up less unless I left town more. The bike was going to see not-so-much asphalt as before. Might make me long for the road, but I'd spend not a cent more than before. The calculations checked out. Spend here, save there, and the cost is a wash. I gave the man my credit card. The she I live with, the she I love, she did the same, and we were set.
Now, I have a leg-up over most, working from home, spending days at a time on foot, on the rail, in the building courtyard, down the street. Unless you work close by, you'll need your windshield and wheels more than I do, but unless your desk is in Gilbert, you'll be better off.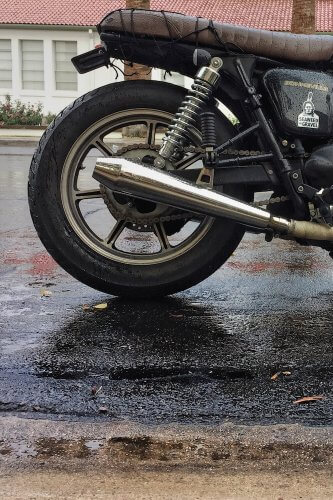 And rush hour? It goes the other way, both times. People leave the city at night, leave it here for the rest of us to keep to ourselves, to enjoy, to walk, to love, all the amenities of downtown Phoenix. It's picking up, sure, and that's what's cool—there's more life, more action, more all the time—but it's no Austin and it's no Portland and it's no L.A. We still have minimal traffic and room to be a pedestrian and a low cost of living. We've got the best of both sides now. We're an up-and-comer that has yet to flip, lying in secret, in hiding, in waiting. It's all ours here. It's all yours. It's all rising up. It's all roses.
Once we got here, me and the she I love, we got the scoop, did the thinking, cracked the code.
When we set up a cocktail party, we make a map and text it. When we need to grocery shop, we take out the car and run all the errands at once. When the rail is a half-mile too far from where we're headed, we walk. A mile or more and we Grid Bike. Two or three and it's Uber or Lyft for a few bucks there and back. It'll be years before the car needs a transmission. That thing just sits there, looking pretty, doing nothing.
They tell you the parking here sucks. Man, it just ain't true. That's a myth trying to keep you stuck out in the burbs. But here's a secret: Find your spot and it's better down here.
It's just better down here.
---