DPJ's Wire series delivers news and information straight from the source without translation.
Cushman & Wakefield announced that Houston-based Riva Ridge Development purchased CBIZ Plaza, located at 3101 and 3111 N. Central Avenue in Phoenix, from Miami-based LNR Property Corporation for $26 million (including fees assessed by auction company).
Cushman & Wakefield Executive Managing Director Eric Wichterman and Senior Director Mike Coover negotiated the sale. The 266,231-square-foot office property and was 78% occupied at the time of the sale.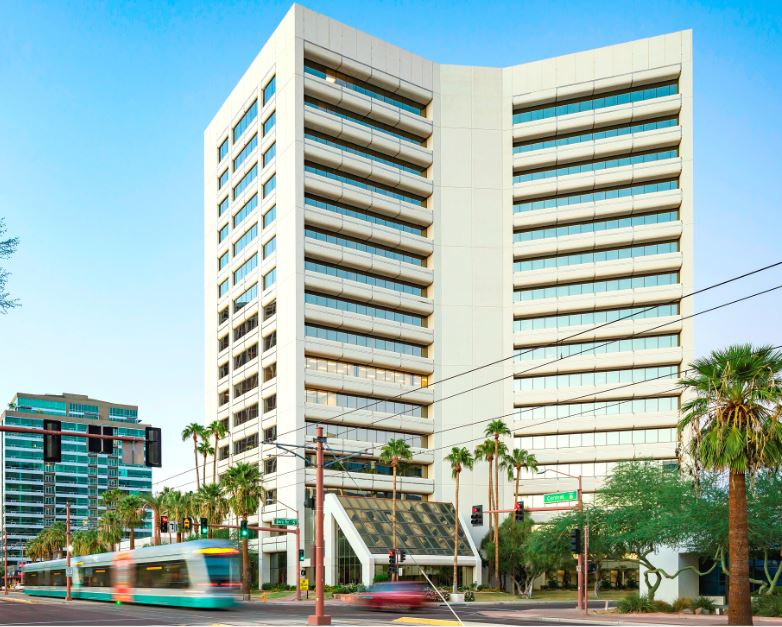 CBIZ Plaza consists of a 16-story tower, a two-story low rise building and a six-level parking structure. The Class B project was constructed in 1980 and is located in the prime stretch along Central Avenue, opposite Park Central Mall, within Phoenix's Midtown office submarket. The office vacancy rate in the area is currently just over 23 percent.
Midtown houses a total of 80 buildings and an overall asking rate of $22.06 per square foot. Investors and tenants are actively pursuing these office properties because of the attraction towards urban, infill investments and Central Phoenix's resurgence in residential development, new restaurants and demand for office space.
The Central Business District, which contains both the Midtown and Downtown office submarkets, has seen monumental changes in the past decade with the addition of the Metro light rail, CityScape, Arizona State University's downtown campus and the Phoenix Biomedical Campus. Tenants want a central and transit oriented location with light rail access, walkability and the growing presence of residential properties in the area. Cushman & Wakefield is currently tracking over 16,800 residential units in the Midtown area and is set to increase significantly with the completion of The Muse, Crescent Highland, Broadstone Arts District, Alta Midtown, Curve at Melrose and Rosewood Court; all developments which are set to deliver in 2017 and early 2018.
"In addition to the tremendous growth occurring in Midtown's multifamily and residential condominium market, the renovation of Park Central Mall and any additional amenities to Central Avenue will be the powder keg that will propel Midtown to the next level. Office property abutting Park Central, such as CBIZ Plaza, will reap exceptional benefits if this were to occur; as I predict it will," said Eric Wichterman.
Image courtesy of Cushman & Wakefield.
---