DPJ's Wire series delivers news and information straight from the source without translation.
Kim Cross, founder of Mom Made Market is excited to announce Phoenix's second annual shopping extravaganza after much success and participation from the mom community last year.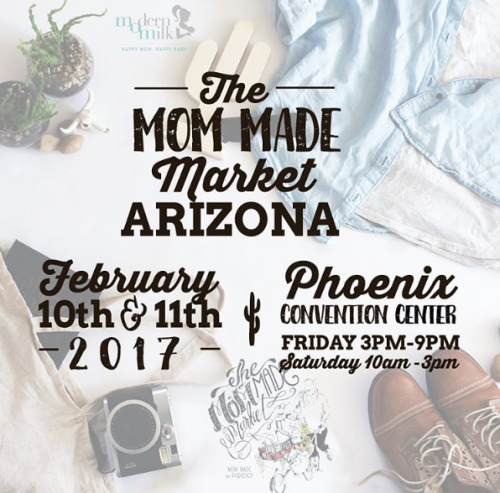 To support fellow mom entrepreneurs, the Mom Made Market brings together over 150 national vendors displaying a wide array of mom and family friendly products. The nationally-recognized market was created to provide a simple and efficient platform for moms to sell their products, network with other business owners and meet their supporters in- person. This year, the market is excited to donate a portion of proceeds towards the Lebebvre family and local mom blogger of Miracles for Miles, who has two sons struggling with Spina Bifida.
The original market debuted in Orange County, and since has traveled to destinations throughout California, Hawaii and Portland. The two-day event will kick off on Friday night with a "Mom's Night Out" theme complete with a live DJ, makeup applications and demonstrations by The Sparkle Bar and a full-service cocktail bar. On Saturday, the whole family is encouraged to join for an assortment of on-site crafts, LEGO track-building, Disney princess appearances and more. A full retail experience and mama's lounge will be provided by Scottsdale's mom hub, Modern Milk during both event days.
Tickets can be purchased at the door or online through the Phoenix Convention Center for $5, kids 12 and under are free.
When: Friday, February 10 from 3 p.m. – 9 p.m.
Saturday, February 11 from 10 a.m. – 3 p.m.
Where: Phoenix Convention Center, 100 N 3rd St.
Images courtesy of Mom Made Market
---