This Friday, come to Valley Bar to have a great time at "Literally The Worst Show Ever Vol. 11." Yes, it's ironic. And yes, it's going to be a fun night.

"Literally The Worst Show Ever" (LTWSE) was created from the minds of local comedians back in September 2014 and has continued to bring laughs to downtown every other month. The show started with humble beginnings as a standup comedy showcase, but has grown into much more. Now on its eleventh show, LTWSE offers a fresh take on stand-up comedy with a live band, video and live sketch humor, and more surprises that are sure to entertain.
Creator and host Anwar Newton was inspired to make "Literally The Worst Show Ever" after noticing the disengaged audiences at other comedy bars. He decided to produce his own show to make stand-up comedy exciting and different. LTWSE pulls influences from popular late night talk shows The Eric Andre Show and The Daily Show, as well as sketch television shows like Saturday Night Live and MadTV, and stand-up comedy like The Meltdown and Premium Blend.
LTWSE is loud and unpredictable. According to Newton, "it feels like you're in a club where everyone in the room is your friend and there's nearly 200 people there." Often times, the audience can play in the humor, too. "Everyone feels like they are part of the show because often times they are," continued Newton.
The comedy scene in Phoenix, particularly in downtown, has grown over the years thanks to popular establishments like Valley Bar that have helped provide an outlet for local comedians to shine. Valley Bar has been a great home to "Literally The Worst Show Ever" as the smaller underground venue and cool scene make it a perfect place for locals to take the stage.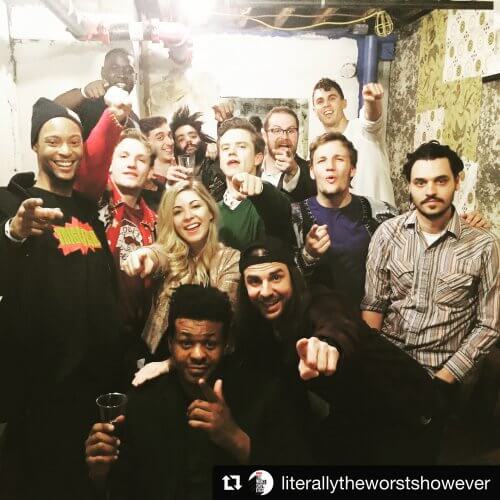 So what can you expect this month? Anwar Newton and Dan Thomson will host this comedy night with the help of national and local comedians, including Trenton Davis, Iesha Renee, Ryan Paul Johnson, and Andy Steinberg. All the performers are not only funny, but many have made their mark on local comedy and performed alongside some of the best. LA-based comedian Trenton Davis was a finalist on NBC's 2015 Standup for Diversity, 2016 Runner-up at the San Francisco International Comedy Competition, and more. Iesha Renee is known around Phoenix as an ambassador for Full Figured Comedy. Ryan Paul Johnson, family-man and experienced comedian, is another local comic, as well as Andy Steinberg, who has opened for comics such as Andrew Dice Clay, Dave Attell, Amy Schumer, and many others.
Enjoy one of the best independent comedy shows in the Valley of the Sun this Friday. Whether you're familiar with the show or brand new, it's a one of a kind experience to everyone. Each show is different with new comedians, sketches and videos every time, but no matter what, the show is always ridiculously fun.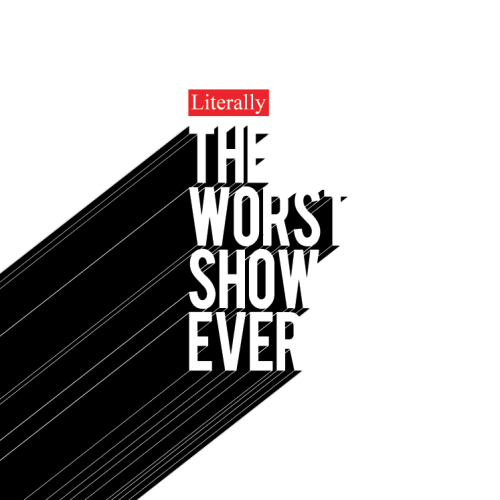 Additional Info:
Literally The Worst Show Ever (LTWSE) is produced by Anwar Newton and Daniel Thomson and features a live band (Those Guys Over There) with band leader Cameron Knouse and Greg Diarra, Jayson Owens, and Jacob Lauxman. Sketch and video comedy features contributors Michael Turner, Charles Engle, and Shapel Lacey.
If You Go:
What: Literally The Worst Show Ever Vol. 11 at Valley Bar
When: Friday, Jan. 20, Doors at 7:30 p.m., Show from 8-10 p.m.
Where: Valley Bar, 130 N. Central Ave. Phoenix, AZ 85004
Tickets: $10 advance purchase or $15 at the door. Find tickets here.
Additional Info: 21 and over
Images courtesy of Anwar Newton.
---