DPJ's Wire series delivers news and information straight from the source without translation.
Public Update on South Central Light Rail Extension on May 25
Valley Metro and the city of Phoenix will host an open house to update the public on the South Central Extension and receive input on the Environmental Assessment.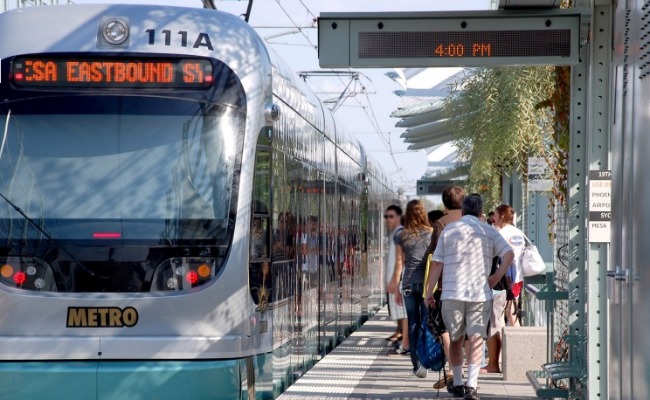 The proposed five-mile project will connect with the current light rail system in downtown Phoenix and will run south to Baseline Road. The open house is an opportunity for the public to review the results of the federally-required Environmental Assessment (EA) and provide comments. The EA evaluates the potential impacts to the neighboring environment including noise and vibration, traffic and parking, historical and archaeological resources.
Date:  Wednesday, May 25
Time:  6–7:30 p.m.
Location:  Nina Mason Pulliam Rio Salado Audubon Center, 3131 S. Central Avenue, Phoenix
The EA report is available for immediate review at valleymetro.org/southcentral and at the following locations:
Nina Mason Pulliam Rio Salado Audubon Center
3131 S. Central Avenue, Phoenix
South Mountain Community Center
212 E. Alta Vista Road, Phoenix
Project staff will be available at the open house to provide information and collect comments. Comments on the EA will be accepted through Monday, June 13, 2016.
For additional information or to make reasonable accommodations for people with disabilities, please contact Sonya Pastor LaSota, Community Outreach Coordinator, at 602.744.5584/TTY 602.251.2039 or spastor@valleymetro.org.
---