DPJ's Wire series delivers news and information straight from the source without translation.
PHOENIX LAUNCHES VIDEO TO SHOWCASE BICYCLING INFRASTRUCTURE AND ENCOURAGE CYCLING
As part of an effort to encourage more people to cycle, the city's Street Transportation Department released a video titled, "i cycle phoenix". The video highlights the various popular and scenic on-street and off-street bicycling routes and amenities available throughout the city; how bicycling evolved in Phoenix; and sustainability initiatives that will further enhance the city's bicycling infrastructure, such as the recently adopted Complete Streets ordinances and the 20-year Bicycle Master Plan.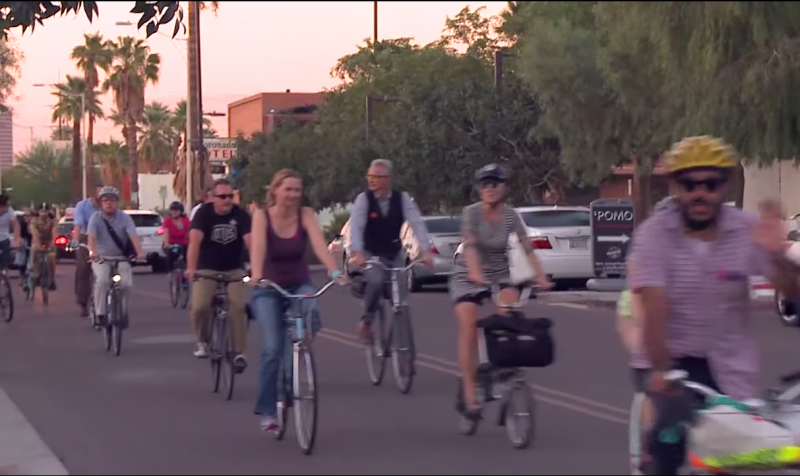 Phoenix, which boasts more than 700 bikeway-miles, was recently recognized by the League of American Bicyclists as a bronze level bicycle-friendly community and continues to aim for platinum status. Phoenix also recently introduced GRID Bike Share, which is growing in popularity and expanding to neighboring cities.
"Phoenix is committed to making our city more bicycle-friendly, which makes it more attractive for people who want to live, work and conduct business here," Mayor Greg Stanton said. "Recruiters also look for cities with multi-modal options, and more and more businesses take into consideration the availability of such amenities as bike share and bike paths when deciding about relocation and expansion. With Grid Bike Share and the Bicycle Master Plan in place, Phoenix is well-positioned to become a city where it's safe and easy to bike almost anywhere."
The video also mentions popular bicycling events and happenings that take place in Phoenix, such as Silent Sundays at South Mountain Park and Valley Bike Month. It features interviews with the mayor, bicycling advocates who helped create the plan and local residents who explain why they enjoy biking in Phoenix.
---