DPJ's Suns Spot blog series features a fan's perspective of Phoenix's first major league sports franchise.
What a difference a year makes. As the Suns entered the 2013-14 campaign, the prognosticators were all in agreement that they would finish at or near the bottom of the Western Conference with one of the worst records in the league.
Well, we all know how that turned out. They were the feel good story of the season, posting the league's largest increase in wins from the previous year, and playing the fast paced, exciting basketball that Suns fans had grown accustomed to during the Nash, Barkley and KJ years. With 48 wins, they missed the playoffs by a single game in the brutal West.
As we enter the new season, those same experts are again predicting the Suns won't make the playoffs and most have them winning fewer games.  The focus seems to be on what the Suns don't have, what they aren't. "They are too small." "They don't have enough experience or depth in the front court." "They will miss Channing Fry's three point shooting on offense and his length on defense." "Everyone had career years last year and no way will they all match that same production this season." "They have too many guards, they won't be able keep them all happy." Blah blah blah.
This focus on the negative has national media missing the point (pun intended). There are several reasons to really like this team, and even expect them to be better this year.
The coaching staff and most of the players have now gone through a second training camp together, working more on fine tuning the offensive and defensive philosophies than on teaching and learning.
The team was 23 -11 when both Bledsoe and Dragic started, which, if projected over a full season, would've meant 55 wins and the number 4 seed last season. Expect them to be healthier this season and be even more comfortable in their second season together.  They added to this strength by signing Isaiah Thomas, making their backcourt arguably the best and definitely the deepest in the league.
Markieff Morris was the heir apparent to Channing Fry even before he left as a free agent.  With increased minutes as a starter he will no doubt increase his production this season.
The small forward position, which many consider a weak spot for the Suns, is actually very deep with each player displaying different, high level skills. Two of the team's most productive players this preseason have been Marcus Morris and Gerald Green.  Green is one of the most exciting and talented offensive players in the league, and Marcus Morris has shown great improvement both offensively and defensively. PJ Tucker can shut down three positions  defensively and remains the heart and soul of the team.  The best of them all may ultimately be rookie TJ Warren, who has shown an uncanny ability to score and has impressed with his defense as well.
Last season was basically Miles Plumlee's rookie season and with Alex Len's injuries last season limiting him in camp and throughout the season, it could be argued this still is his rookie year.  Expect both to make big leaps this year.
This team has shown no signs of being comfortable with their improved standing last season.  They remain hungry to improve and to prove all the experts wrong.  The team chemistry that was so important to their success remains intact.  They truly do seem to like each other and play for all the right reasons.
Finally, this team is going to be FUN to watch.  They will be one of the most exciting teams in the league and will likely lead again in fast break points and possibly total points this season.  The various lineups Coach Hornacek can put on the floor will cause nightmares for opposing coaches.
As a Suns fan, I can't wait to watch this team play this season.  I hope you will join me in focusing on everything there is to like about this talented group.  Fasten your seat belts, this is going to be quite a ride!
Go Suns!
If You Go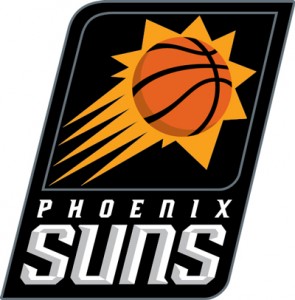 Event: Phoenix Suns Home Opener
Date: Wednesday, October 29
Time: 7 p.m.
Where: US Airways Center, 201 E. Jefferson St.
Opening Night Promotion: 15,000 fans in attendance will receive a free Suns home opener t-shirt, courtesy of Coca-Cola and Fry's Food Stores. Prior to tipoff, fans can enjoy music, face painting and a slam dunk competition. Limited tickets are still available and can be purchased at Suns.com.
---