David Krietor has served as CEO of the newly-formed Downtown Phoenix, Inc. ("DPI") since April 8, 2013. In that time, he has begun work with community stakeholders to develop the downtown we want. "Your Downtown" shares his thoughts and DPI's progress with the downtown community and beyond. Read the other chats here.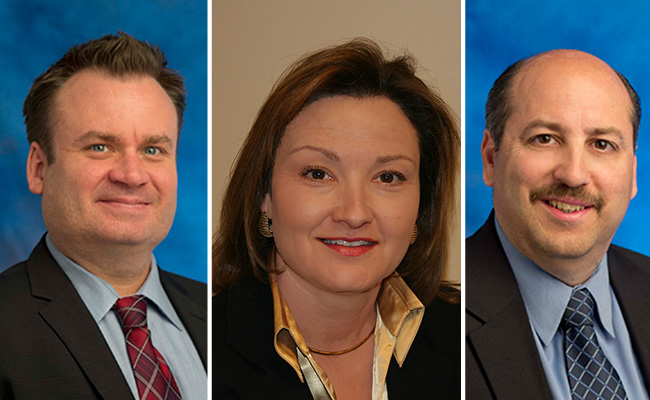 The City of Phoenix has announced three important personnel moves. Congratulations to Alan Stephenson, Planning & Development Director; Christine Mackay, Community and Economic Development Director; and Karl Matzinger, Housing Director.
Developing News
Construction has begun on Arizona State University's Arizona Center for Law and Society, a six-story, $129 million building at Second and Taylor streets. The Sandra Day O'Connor College of Law will be situated there.
Epoch Properties, based in Winter Park, FL, received Phoenix City Council approval to develop 292 new apartments just east of downtown near Washington, 11th, and 12th streets. The two four-story apartment buildings will be called 11 Capital Place and 12 Capital Place.
Downtown Phoenix, Inc. (DPI) has launched a new video series called "Downtown Living." The first installment focuses on CityScape Residences.
History In the Making
The City of Phoenix received seven proposals for redevelopment of the Barrister Place Building and adjacent land parcels at Central and Jefferson Avenues. Built in 1915 as the Jefferson Hotel, the building is most famous for being featured in the opening sequence of Alfred Hitchcock's 1960 thriller, "Psycho." We do assume residential elements of the ultimate redevelopment will have showers!
On July 22, the Arizona Exposition and State Fair Board reversed its earlier decision to demolish the 1938 WPA Administration Building at the Arizona State Fairgrounds after significant public outcry, questions from state lawmakers, and a Temporary Restraining Order issued by a Maricopa County Superior Court judge. A working group of preservation professionals, community leaders, and City of Phoenix staff is preparing a plan to present to state lawmakers and fair officials to stabilize, renovate, and find a good use for the building.
Phoenix-based New City Church purchased the mid century modern building at 1300 N. Central Ave., from Drapac Group of Los Angeles. The building will include worship space for 550-600 people, a library, gallery, coffee bar, lounge, recording studio, and kids space.
Food News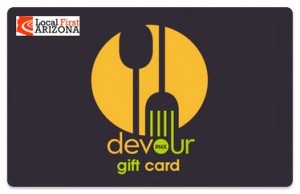 Devour Phoenix, a city-wide coalition of independent restaurants associated with Local First Arizona, launched an eGift card redeemable at over 25 of its member restaurants, many in and around downtown Phoenix.
Burger Joint Chicago opened on the ground floor of the U.S. Bank Building at the corner of First Avenue and Adams Street. Monday through Thursday the restaurant will serve downtown employees and visitors from 11 a.m. to 8 p.m.; on Friday and Saturday they will stay open until 3 a.m. for the night-time crowd.
Yes, We Can
Demonstrating Phoenix's "can-do" attitude is the eighth annual Canstruction Competition, an International community service event that has contributed more than 21 million pounds of food worldwide (350,000 pounds locally for St. Mary's Food Bank). You can view 11 huge artful displays, including a 1,600-pound hippo comprised of 2,000 cans of green beans, spaghetti rings, and green chilies, at downtown's Phoenix Convention Center til Aug. 1.
The Lost World
Phoenix DinoCon is the only convention in the nation that celebrates dinosaurs' place in pop culture and it's happening Aug. 2 at the Phoenix Center for the Arts.
A Slice of Pi
Another DPI-sponsored event, Peace Pi, is a transformational music festival coming to Margaret T. Hance Park on March 14 & 15, 2015. Don't know what a transformational music festival is? Learn more by attending a free screening of the documentary, "Bloom – A Journey Through Transformational Festivals," at the Herberger Theater Center's KAX Stage on Aug. 3 at 3 p.m. RSVP to attend this special engagement by sending an email to Peace Pi founder Robert Farthing.
Water Fodder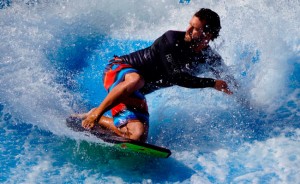 "FlowRider" officially opened July 10 at CityScape. The 38,000-gallon mobile wave simulator gives downtown visitors the chance to boogie board on an artificial wave made by pumping water over a tension-fabric structure. Other "Surfing on Central" activities feature a tiki bar, lounge chairs, and regularly scheduled events, such as beach blanket movie nights and Thursdays ladies' night.
Keepin' It Green
A unique public/private partnership is saving dozens of mature trees and bringing additional shade and beauty to downtown. When a City of Phoenix-owned lot on Second Street between Taylor and Polk was tabbed as the future site of ASU's Arizona Center for Law and Society, a place-holding parking lot was created. When the timetable for construction of the law school was accelerated, it left the future of the lot's 116 trees in doubt. The Downtown Phoenix Partnership is collaborating with ASU, DPR Construction, and the City of Phoenix to save many of the trees and transition them to new homes in the downtown core.
Upcoming Events:
---