Julie Meeker loves math, science and beer. So, naturally, she's opening a brewery.
"From the time I was legally allowed to drink, I've always been interested in local, craft beer. Which, back in the '80s, there weren't a lot of choices."
In an effort to add a few more locally brewed choices to downtown Phoenix, Julie and her husband Jimmie McBride are in the process of creating Mother Bunch Brewing, a brew house and restaurant planned to inhabit the historic J.B. Bayless building on 7th Street and Garfield.
Julie hopes to feature not only her own original beers, but an array of locally made beer from around the state, in addition to wine and what she calls "interesting cocktails."
"We're going to have a total of 20 handles, with up to 8 Mother Bunch beers at any time," she said.
While working toward a June opening, Julie is focusing on transforming a space originally intended for retail into a full-service restaurant and brewery while respecting the history and original exterior of the building.
The interior is designed with the bar and kitchen in the center, in a rustic—but not too-rustic—fashion. She is also hoping to incorporate an outdoor patio, but will wait a few months because the outdoor dining permit process is a little more involved.
Julie's goal for the bar is "traditional items presented in a contemporary manner." And in an effort to make business luncheons less painful, she is also installing a large meeting area to accommodate televised presentations, for groups who want to enjoy a drink while working.
Luckily, Julie is no stranger to the unique challenges of construction, after having spent the last 25 years in general contracting, and even working as one of the engineers on the Cardinals stadium.
This is her first small business venture though, and she hopes it will fill a need in the downtown area. As for the interesting name, she took a cue from the history of home brewing.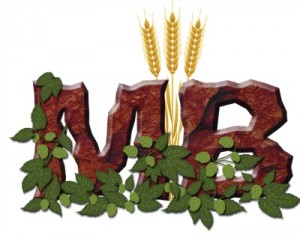 "Part of being a nerd is that you also like the history of stuff too. I was researching alewives—back in the 1500s and 1600s, women were actually the brewers. It was part of your household duties, like doing the laundry or baking bread," she said, and the term 'Mother Bunch' came from a book on the practice.
As Julie describes, making beer has always been her hobby, and turning the thing you love into your moneymaker is the ultimate goal of every business owner.
"It's everybody's dream. Hopefully, it won't turn into a nightmare!"
Julie's liquor license is going before the Phoenix City Council on April 16 and, along with a few additional licenses, a positive vote should lead to a new brew house opening this summer in downtown Phoenix.
To find out the official launch date for this festive new brew house and additional updates on the space, check out Mother Bunch Brewing's progress on their Facebook page!
---