David Krietor has served as CEO of the newly-formed Downtown Phoenix, Inc. ("DPI") since April 8, 2013. In that time, he has begun work with community stakeholders to develop the downtown we want. "Your Downtown" shares his thoughts and DPI's progress with the downtown community and beyond. Read the other chats here.
When the New York Times Great Homes and Destinations section noted, "What You Get for… $900,000," guess what popped up first? Why this little gem in our very own Willo Historic District. This is a reminder that downtown Phoenix is not only home to a growing number of condos and apartments filling in vacant lots, but established single family neighborhoods (and neighbors).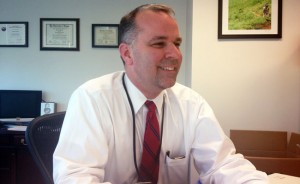 Here is a brief roundup of the important events, celebrations and changes in and around downtown.
Meet the New City Manager
Congratulations are in order for Phoenix's new City Manager and DPI Board member Ed Zuercher. After a six-month national search, Ed was selected to replace David Cavazos. Ed is a 20-year city employee and had been acting manager since Cavazos left in October.
At a press conference on February 18, Mayor Greg Stanton announced that Phoenix is among a select few U.S. cities that will work with Google to deliver the company's ultra high-speed Google Fiber network to local residents, businesses, and education centers. Greater Phoenix was one of only nine metropolitan areas chosen as potential sites for the network, and the City of Phoenix – along with Scottsdale and Tempe – will work with Google teams over the next several months to take the necessary steps to roll out this cutting-edge technology to the Valley.
Take an Art Detour
The 26th Annual Art Detour, March 8-9, 2014, will be an exceptional celebration of artists and their important contribution to the vibrancy of downtown Phoenix.
More than 100 spaces, including working artist studios, unique art spaces, galleries, cultural venues, restaurants and retailers will open their doors to make this the best two-day, all-access pass to the downtown arts scene in Detour's 26-year history.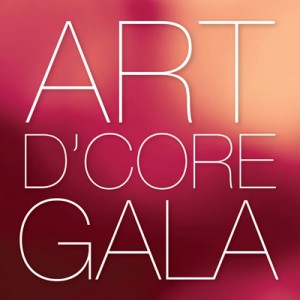 Celebrate the Art d'Core
To kick things off, join Mayor Greg Stanton on Saturday, March 1, at the Art d'Core Gala, a celebration of the significant role the arts have played in invigorating and adding color to our downtown. The event is sponsored by Downtown Phoenix, Inc., CityScape, Phoenix Convention Center, City of Phoenix Aviation Department, Support Sky Harbor Coalition and benefits Artlink Phoenix Inc.
Stay the Night
Also getting into the art spirit is the Sheraton Phoenix Downtown Hotel, which now offers an Art Package so visitors and locals alike can experience the downtown's growing art scene. Local DJs and visual artists are featured on a rotating basis, and guests upon check-in receive a complimentary Artlink Phoenix map of galleries, studios, and art-friendly businesses.
Parade Your Way through Downtown
Check out the Fourth Annual Mardi Gras and Parade, which will headquarter at CityScape. From 3 p.m. to 6 p.m. on March 1, revel with the help of a DJ curated soundtrack, creepy masks, vendors and, of course, beads.–UPDATE: THE PARADE IS CANCELLED; OTHER FESTIVITIES CONTINUE.
View the New Venue
The Pressroom, located at 441 W. Madison Street, opened this month. Built in the 1920's, the 14,000 square foot, red brick building once housed the city's most modern printing press. Now the site offers ample indoor and outdoor space for concerts, weddings, private parties, corporate meetings, performing and visual arts, and sporting events.
No Festival of Film
No Festival Required is organizing a Sunday matinee music-oriented documentary film series at the Phoenix Center for the Arts through the month of May. Local photographer and videographer Steve Weiss created No Festival Required in 2002 to help boost the art form of film in downtown Phoenix, first through short film screenings and now primarily documentaries.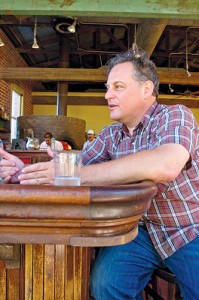 The Taste of Phoenix
Six Arizonans have been named semifinalists for the 2014 James Beard Awards, the restaurant industry's version of the Academy Awards. Three of the six have strong ties to downtown Phoenix: Chris Bianco of Pizzeria Bianco (pictured right), Sam Fox of The Arrogant Butcher, and Silvana Salcido Esparza of The Barrio Cafe.
Sponsor Bike Share
Final negotiations are in process with several key sponsors for Grid Bike Share. These efforts will continue, with a focus on sponsorship collaboration opportunities for local retailers. A 200-bike Grid program rollout is slated to begin the week of April 21, with plans for a major intro event in coordination with the City of Phoenix and Valley Metro. Rollout will finish in May with a total of 500 Grid bikes at 50 stations.
---