DPJ's Wire series delivers news and information straight from the source without translation.
New Venue, The Pressroom, Opening In Downtown Phoenix Warehouse District on February 14th
The Pressroom will feature national music acts by Danny Zelisko Presents, shows by burlesque troupe Scandalesque, DJ's, local music, visual and performing art events and private venue rentals.
The Pressroom, located in the heart of the downtown Phoenix Warehouse District at 441 W. Madison Street will be kicking off their opening night on February 14th with a show by the talented burlesque troupe, Scandalesque, followed by a DJ dance party. This will be a 21+ event and tickets are still available.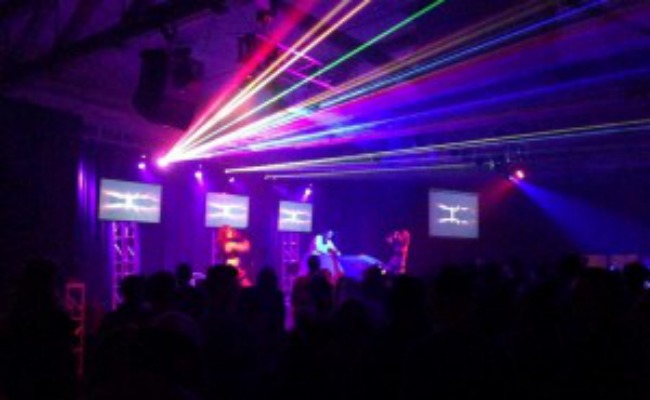 Built in the 1920's, the 14,000 square foot, red brick building once housed the most modern printing press in Arizona of the time. With a full liquor license, indoor 1000+ person capacity and ample outdoor space, the venue will accommodate a variety of uses and events. It serves as a great example of adaptive reuse in the urban core, and the close proximity to public transportation and freeway access make The Pressroom easily accessible.
Though events have taken place at this location in the past, The Pressroom – started by partners Jason Charles and Narender Raju, plan to take it to the next level.  The venue features full bar, professional audio and visual equipment and a full-service experience for those renting the space. Charles also owns Latest Craze Productions and Raju, RSVP Special Events.
Danny Zelisko Presents will be bringing national music acts to the stage and Scandalesque will be performing their mesmerizing shows on a regular basis.  Local DJ's, bands and talent will have a place on the calendar as well, and The Pressroom will be producing some of their own special events when the venue isn't booked.
"Downtown Phoenix is ready for more entertainment options." says Charles. "We're excited to bring our passion and expertise to the community and look forward to providing a great experience."
People can follow The Pressroom Facebook page for information on upcoming events.
Current Upcoming Events and Shows:
---