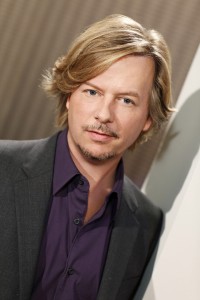 (From the Wire includes press releases received from reliable sources that help tell the story of the many happenings in Greater Downtown Phoenix. Yep, they are ripped from our inbox.)
David Spade will be performing live this Friday and Saturday night at Stand Up Live at CityScape. Get your tickets now, before they sell out.
Born in Birmingham, Michigan, and raised in Scottsdale, Spade began his career by performing stand-up comedy in clubs, theaters and colleges across the country. He made his television debut on "Saturday Night Live" and was soon named the Hot Stand-Up Comedian of the Year by Rolling Stone magazine. Some of Spade's memorable characters on "SNL," where he served as both a writer and a performer, included the sarcastic "Hollywood Minute" reporter on "Weekend Update" and he also started the catch phrases "And you are…?" and "Buh-Bye!"
Nominated for a 1999 Emmy Award, an American Comedy Award in 1999, and a Golden Globe in 2000 for his memorable role as Dennis Finch, the wise-cracking, power-hungry assistant on "Just Shoot Me," Spade can currently be seen in the popular CBS comedy "Rules of Engagement." The half-hour sitcom centers around three men, in different stages of their relationships: married, engaged and single and stars Spade as the content bachelor and serial dater.
If You Go
Where: Stand Up Live at Cityscape, 50 W. Jefferson, Phoenix, AZ 85003, 480-719-6100
When: Friday, November 25 at 7:30 p.m.; Saturday, November 26 at 7:00 p.m.
Tickets: $42.50
---