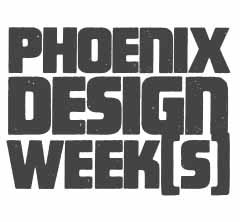 The third annual Phoenix Design Week has risen to a whole new level this year as Week has turned into Weeks.
In addition to several events rooted in the local design community, Phoenix is also welcoming the national AIGA (American Institute of Graphic Arts) and UCDA (The University & College Designers Association) Conferences.
Below is the stellar line-up of activities designed to appeal to designers and non-designers alike.
Hack the Map
When: October 2, 8 a.m. to 6 p.m.
Where: CO+HOOTS
"Hack the Map" is a Hack-A-Thon fundraiser for Investigative Reporters and Editors (IRE) where participants will compete to create a geography-based web or mobile application in a day. All entries will be judged with awards for the best applications.
Urbanized
When: October 2 at 7 p.m.
Where: Valley Art Theatre
From Gary Hustwit, the director of "Objectified" and "Helvetica," comes a new documentary about the design of cities. The film discusses the issues of growing and shrinking urban areas by visiting various urban design projects across the globe. Gary Hustwit will be present for a discussion at this special Phoenix screening. Tickets are $13-15.
Phoenix Design Museum
When: October 4 at 10 a.m
Where: Phoenix Seed & Feed Capitol Warehouse
Phoenix's newest museum, the Phoenix Design Museum, opens on October 4. The museum will feature permanent collections and temporary exhibitions including AIGA 365, Creativity 40, Design for Good, and the Ken White collection. The museum will be open October 4 through November 11, Tuesday through Sunday.
Ignorance & Ambition
When: Exhibition opens October 4
Where: Phoenix Design Museum
Ignorance & Ambition is the official gift shop of the Phoenix Design Museum. In addition to the online store, a shop will be open in the museum selling limited edition, locally created design items. All proceeds benefit the museum.
Perception
When: On display October 5-18
Where: Gallo Blanco at the Clarendon Hotel
This year's poster exhibition is all about "Perception." Come see local designers' poster designs for the third-year running. A selection of the 120 submitted posters will be printed and on display.
ADlibs
When: October 5-18, from 10 a.m. to 7 p.m.
Where: CO+HOOTS
Six teams of designers and writers blindly teamed up to create ads to astonish the creative community. View these ad exhibits during Phoenix Design Week 2011.
Phoenix Fashion Week
When: October 5 – 8
Phoenix Fashion Week was established in 2005 and is still going strong. With runway shows, trunk sales and fashion workshops, Phoenix Fashion Week is becoming a hotbed for fashion in the southwest.
PURL JAM
When: October 7 from 5 p.m.
Where: Phoenix Urban Research Laboratory
PURL JAM: Urban Visual Research at ASU is the Phoenix Urban Research Laboratory's exhibition kick-off event. Featuring emerging scholars from various schools and disciplines at ASU, the exhibition highlights a variety of perspectives on the urban environment. RSVP required by October 5 to jennifer.kitson@asu.edu.
Modern Phoenix Tour
When: October 8, 16
Visit five of Phoenix's landmark midcentury modern properties on this five-hour guided architectural tour. Alison King, the founding editor of ModernPhoenix.net, will lead the tour to explain the significance of the buildings. Tickets are $70.
PHXDC Happy Hour
When: October 8 at 6 p.m.
Where: Gallo Blanco in the Clarendon Hotel
Join the Phoenix Design Community for the third year in a row at Gallo Blanco for drinks and chatter. Gallo Blanco will also be hosting Perspective, the Design Week poster show.
Say Anything
When: October 10 at 6 p.m.
Where: Phoenix Design Museum
Hosted by AIGA, this event is a roundtable discussion on topics about design and the business of design. This month's topic is Design Competitions. Free for AIGA members, $5 for general public.
Creative Connect
When: October 11 at 6 p.m.
A monthly event, Creative Connect meets on the second Tuesday of each month. It's a free, no-RSVP mixer for the creative community.
The Design School at ASU
When: October 12 at 6 p.m.
Where: The ASU College of Design, North Building
Join the Visual Communication students at Arizona State University for their first studio open house of the year. Junior and Senior students will have their work from the year on display. In addition, the senior class will be hosting a Poster Show and Auction to benefit the program. Light refreshments and snacks will be provided.
Pivot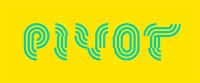 When: October 13-16
Where: Phoenix Convention Center
Phoenix will be hosting AIGA's National Design Conference for 2011. Over 1,500 designers will attend three intensive days of workshops, speakers and discussions on the design industry.
AIGA Studio Tours
When: October 13
AIGA will be hosting tours of the local design and advertising firms in the Valley.
Phoenix Design Museum Reception
When: October 13 at 8 p.m.
Where: Phoenix Design Museum
Join AIGA Arizona for a special reception celebrating the opening of the Phoenix Design Museum. Attendees can view the temporary exhibitions and permanent collections on display.
Thrive
When: October 15 – 18
Thrive is an event open to all creative, marketing and communications professionals. Attendees will attend various workshops pertaining to technology, inspiration, practice and education taught by more than 20 speakers. There will also be a design show and networking events.
Maker Faire
When: October 15 at 8 a.m.
Where: Roosevelt Row in Phoenix
Maker Faire is an event for the whole family! A fun fair that brings together science, art, and craft, it showcases the work of anyone who embraces the DIY spirit.
PechaKucha Phoenix 4
When: October 19 at 7 p.m.
Pecha-Kucha, meaning chit-chat in Japanese, is a quick and precise presentation style featuring a "20×20" format of 20 slides with 20 seconds a slide. Local designers can share with attendees their newest work, what they've worked on recently, or their future plans, at a shotgun pace.
---