There's a birthday coming up and we need everyone to get together and sing for the big 2-0.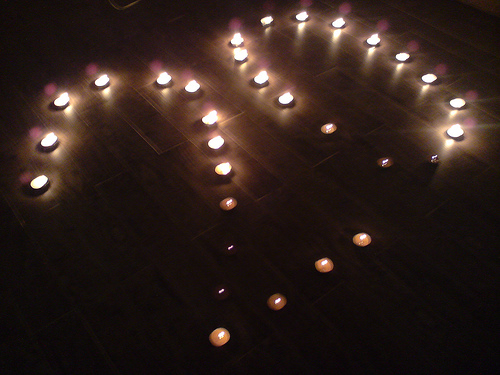 The Rhythm Room is celebrating their two decades in the Valley with a show. Duh, of course.
They have hosted everyone from small local bands to Cursive to up-and-comers Wye Oak and everyone in-between.
Although The Rhythm Room has grown outside of blues genre, it was born under those roots.
Owner Bob Corritore moved to Phoenix in 1981, known best for his way with a harmonica. Ten years later, he opened up The Rhythm Room.
It has now grown into Downtown Phoenix's source of soul and a great, down-to-earth show. The smoky, dark feeling inside eases you into whomever you're going to see.
With the stage just an arm's length away, it gives you the intimate feeling that no other venue does in Arizona. It's no wonder people love to grab a beer and watch a show from their various tables and stools.
Wednesday will kick off a stream of anniversary shows for the venue.
An acoustic, indie and local line-up is in store to start things.
Starting off the show is Matthew Reveles, who has a down South rooted sound including banjo, harmonica and acoustic guitar. Just think Murder By Death meets Bright Eyes style.
Following Reveles is Michelle Blades, who shows that age doesn't mean a thing when it comes to writing a song. She comes armed with a ukulele and beautiful vocal range that makes your jaw drop.
ROAR is next with a more Animal Collective style which acoustic may be something you'll never get a chance to see again.
Fitigo and dreamesque, experimental band Sweetbleeders help close up the show while Dry River Yacht Club ends the night.
So yes, you read this all correctly, six bands for almost $1 each.
The show is $8 and bring some cake if you really want to get festive.
Just don't forget the candles.
Show starts at 7:30 p.m.
---