It's time to rip off the band-aid: Si Robins is moving on from DPJ to pursue new opportunities.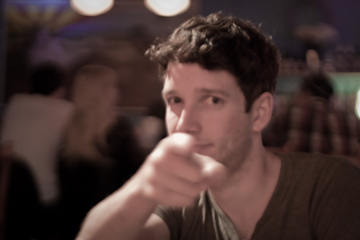 Si has been an integral part of the DPJ team since 2009. He served as managing editor for the past year and a half.
Si, an excellent writer recruited by our original editor (and now returning, but more on that later) Tyler Hurst, was a natural replacement after Tyler originally left. Si's ability to translate the urban experience quickly become apparent, as he represented not only the DPJ, but was also the face of a younger Downtown Phoenix.
From the Arizona Room
Perhaps his most notable contribution was his most consistent, the From the Arizona Room blog series. Burton Barr's Arizona Room filled in many historical gaps. It is there that a true understanding – appreciation – can grow for the layers of history we build on today. Whatever developers and city planners come up with tomorrow, they are not working with a blank canvas but a gently used one. And the artistry of tomorrow will be that much more compelling because of that historic texture.
Si committed to revealing a new side of these aged stories and shared something about himself in the process. He is a thoughtful writer and a resident who chooses not to passively live amongst these stories but is willing to dig deeper so he can appreciate the city in which he lives.
No, not "see"
Yes, it's pronounced like "sigh." After meeting Si, Si.com didn't carry exactly the same meaning and saying yes in Spanish now just sounds wrong.
Thanks Si. See you around Downtown.
---