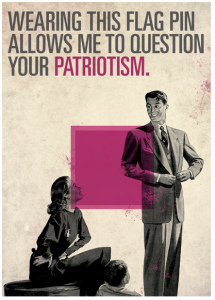 "A Bunch of Crock: An Exercise in Futility," Safwat Saleem's visually irreverent and textually probing installation, continues through January First Friday.
This is your last chance to see this amazing, humorous, KickStarter-funded exhibit that pulls no punches in exposing the many faces of racism.
Pick up a quirky piece of collector's paraphernalia while you're there (button, bumper sticker)!
Open First Friday from 6 to 11 p.m.
See abunchofcrock.com for full details.
Bragg's Pie Factory is located at 1301 Grand Ave.
---