DPJ is proud to bring you the best Yelp reviews of your favorite Downtown restaurants, boutiques, venues and everything in between. Every week, visit DPJ for a finely crafted, tell-all account of a Downtown spot straight from the experts: the people!
Jennifer H.
Scottsdale, AZ
Five-star rating
12.04.10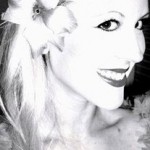 I looked at the menu when they opened and thought it all looked delicious, but none of the sandwiches were vegan or easily veganized. The other day on the Chaka Chaka Facebook page, they posted that they would have vegan tomato soup and vegetarian Chimichakas (get it? ha) AND that they would be open for dinner til 12 a.m. for the First Friday crowd. I wrote to ask if the Chimichaka could be veganized and they wrote yes. I knew that was my cue to get my husband out of the house on a First Friday date and finally eat at Chaka Chaka!
We drove just south of Chase Field and arrived at Chaka Chaka, which was decorated outside with Christmas lights and a chalkboard to let people know they were open for dinner. Normally, Chaka Chaka is only open for breakfast and lunch. But, hopefully, they'll consider being open for dinner on the weekends.
We had the most delightful vegetarian (actually vegan) spicy tomato soup with fried cabbage and croutons. The kick comes from red chili paste… and maybe some curry. I think this should be a regular winter special; it's not on the menu every day! The croutons are vegetarian, not vegan, so I didn't eat them. My husband tried them and said they were delicious.
The next course was vegan chimichakas (a nightly special). The chimichakas are made to order with curried potatoes and peas, yogurt sauce, tomatoes and cilantro. I had mine sans the yogurt sauce. It was crisp and flavorful.
We couldn't leave without trying the garlic fries (regular menu item). Chaka Chaka only uses the fryer for fries, so vegans can feel good about that! The fries were really good, with just the right amount of seasoning.
They have desserts, which are made daily. Last night they had brownies, cookies and coffee cake (not vegan).
I'll go back again… just have to request some vegan specials on the menu! There are set menu items daily, but check out their Twitter or Facebook for special hours (like when they are open for dinner or open late) and meal specials (I'll be watching for vegan options). I hope that more people request vegan options and maybe they'll add some to the regular daily menu.
Chaka Chaka Urban Cuisine is located at 1009 S. 7th St. in the Warehouse District — 602.561.3110
The DPJ Yelper of the Week offers honest insight on a Downtown business to help you explore your core. DPJ hopes that by partnering with Yelp to spread the good word about well-loved Downtown spots, you'll spread your patronage and support local business.
Yelp is a social networking and local search engine that provides the reviews of places and things that matter to you. Simply log in, pick a place and queue up your inner critic. You can write a beaming review of your favorite gelato spot, or a scathing portrayal of that rental car facility you had to use after that curb came out of nowhere. Yelp's reviews are at once honest, uncensored, wildly hilarious and true. Heck, the site must be doing something right — it had 26 million viewers just last month!
---