DPJ is proud to bring you the best Yelp reviews of your favorite Downtown restaurants, boutiques, venues and everything in between. Every week, visit DPJ for a finely crafted, tell-all account of a Downtown spot straight from the experts: the people!
Star P.
Scottsdale, AZ
Four-star rating
04.20.10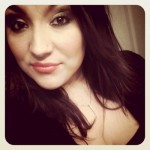 Found my new obsession store. For those toys and novelties I fall in love with online, I have found a store that carries them locally. From everything ranging from TokiDoki, Dunny's, Johnny Cupcakes, etc. — they have it!
I discovered this place when Johnny Cupcake's was actually in town do his Suitcase Tour promo from their locale. The staff is pretty nice, and though the store is fairly small, they have an array of items that will tickle just about anyone's fancy and tastes.
Red Hot Robot is located at 14 W. Camelback Rd. in Uptown (light rail at Central/Camelback) — 602.264.8560
The DPJ Yelper of the Week offers honest insight on a Downtown business to help you explore your core. DPJ hopes that by partnering with Yelp to spread the good word about well-loved Downtown spots, you'll spread your patronage and support local business.
Yelp is a social networking and local search engine that provides the reviews of places and things that matter to you. Simply log in, pick a place and queue up your inner critic. You can write a beaming review of your favorite gelato spot, or a scathing portrayal of that rental car facility you had to use after that curb came out of nowhere. Yelp's reviews are at once honest, uncensored, wildly hilarious and true. Heck, the site must be doing something right — it had 26 million viewers just last month!
---