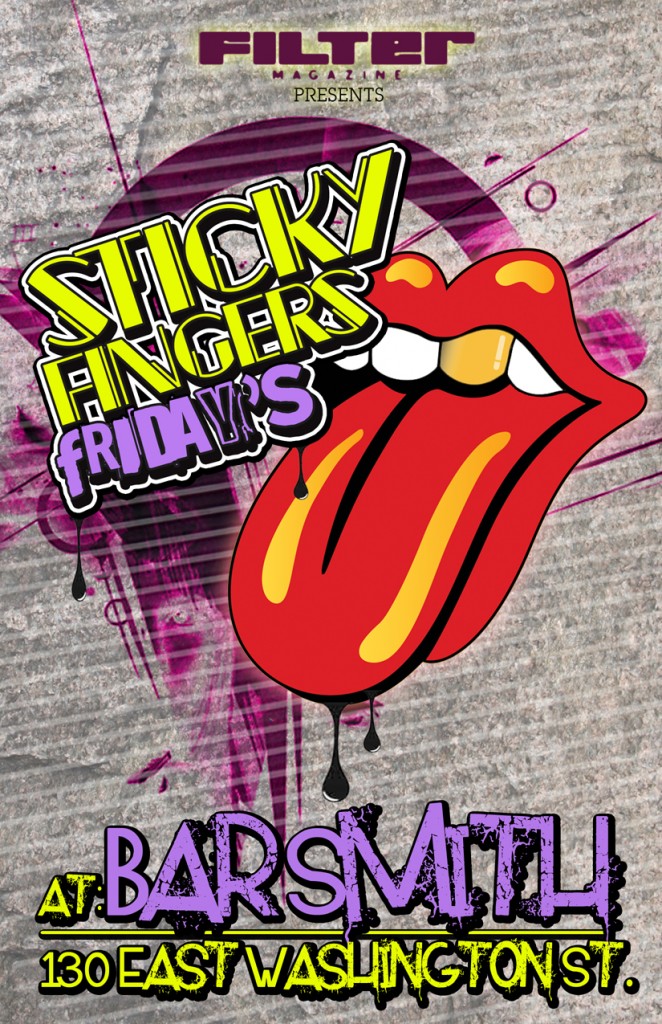 Are you looking to shimmy on Friday nights but never know where to go for a good dance floor?
DJ William F'ing Reed's Sticky Fingers at Bar Smith gets people out of their seats and keeps them on their feet all night.
With a different DJ and act every week, Sticky Fingers always has something new for people to hear and see.
Recently, Sticky Fingers is bumping up the volume to 11 by adding live bands to the Friday night mix.
Reed is currently looking for electro, electronic, dance rock and electro-fusion hip-hop bands. Earlier this month, Phoenix electro-pop band Treasure Mammal grace the rooftop stage.
Asked what type of live music he is searching for, Reed is quick to answer: "Bands that are high energy and primarily dancey."
This isn't Reed's first time around hosting nights at bars. He has been associated with "the best dance night" and "best hipster dance night" by many Arizona publications, as well as SPIN and URB magazine.
Reed got his start in the late '90s when he started playing with friends. He never considered himself a DJ, but his friends told him that he had good taste in music, so he decided to try it out.
In early 2005, the then owner of the Rogue Bar in Scottsdale asked Reed to DJ.
"He offered me $50 and free drinks, and I thought that was the coolest thing ever," Reed recalls.
One night turned into every week, and then Reed had his own night called "Shake!," which lasted for five years (it ended its run on Halloween 2009).
For someone who didn't consider himself a DPJ, he was becoming one of Arizona's best and well-known.
He started Sticky Fingers in April at Rips Bar in Midtown, but in November was looking for something new.
"We were working to do a level of production that simply could not be accommodated at Rips," Reed admits.
He knew the owners of Bar Smith and they were looking for someone to fill-in their Friday nights. Every Friday night since has had over 500 people.
"It was a perfect fit," Reed says.
Reed ensures a good time and something to keep people moving. If you can't make it these next couple Fridays, shoot to be there New Years Eve night.
Reed says it will be "great, great, great."
Sticky Fingers will only be bigger and better in 2011, with international DJs and bands joining Bar Smith, Reed mentions.
This Friday, Snake! Snake! Snakes! is kicking off Sticky Fingers. The event is 21+ and free before 10:30 p.m. Entry is $7 after 10:30.
Bar Smith is located at 130 E. Washington St. Downtown (light rail at 3rd St & Washington/Jefferson stations) — 602.229.1265
---