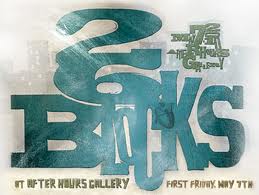 By now, most readers have probably heard about the 26 Blocks exhibit that has been making its way around town this year (and is now being shown at CityScape). If you haven't, you can find out more about the project here: 26blocks.com.
Basically, it is a multimedia exhibit featuring 26 of Phoenix's best photographers,  26 of Phoenix's best writers and 26 Downtown Phoenix city blocks, along with one of the city's best sculptors.
Buoyed by the success of the exhibit, the 26 Blocks team is taking the project to the next level. On First Friday, December 3, they are launching a FREE iPad application of 26 Blocks at CityScape. This free, all-ages event will feature a street party, live music featuring Mr. Meeble, live art by Dumperfoo, a beer garden benefiting Ear Candy Charity and an iPad raffle!
To help cover the costs of the launch, 26 Block is seeking support from the community. They are looking to collect 300 donations of $26 each for the 26 Blocks iPad app launch party before midnight tonight. In return, 26 Blocks will put every donor name on the iPad app. If they receive 400 donations, they will include a link from your name on the iPad app to your website! It's 100% tax-free and you can gift a friend's name.
If they collect 299 donations or less, your $26 donation will still enjoy 100% tax-free status and you will still get that warm fuzzy feeling knowing your $26 is making the 26 Blocks free music & art celebration for Phoenix possible… but no names will be on the  iPad app.
If you can't make a donation, no worries; you can still come out and celebrate the launch of the app on Friday night!
---