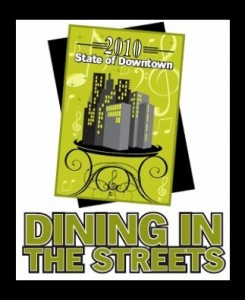 Mayor Phil Gordon invites you to paint Downtown Red and celebrate all that Downtown has to offer at the 7th annual State of Downtown event.
Gordon, whose longtime focus on Downtown progress warrants this annual event aside from his State of the City address, will provide an update on the economic outlook of our city core, as well as key attendees in on various projects and initiatives currently underway throughout Downtown Phoenix.
Come out for your Downtown update, but stay to enjoy samples of the some of the best restaurants in the Downtown area and musical talent from the Phoenix Symphony, as well as one of Phoenix's best local bands, The Sugar Thieves.
Oh, one other point of interest: the first issue of DPJ magazine debuts at the event! Swing by to get your copy.
Date: Thursday, November 4, 2010
Time: 5 to 7 p.m.
Location: CityScape, 1 E. Washington St.
Get there: METRO Light Rail is recommended (stations at Central/Washington and 1st Ave/Jefferson). Paid parking is available at CityScape and nearby parking garages.
Remember: No City funds were used for this event!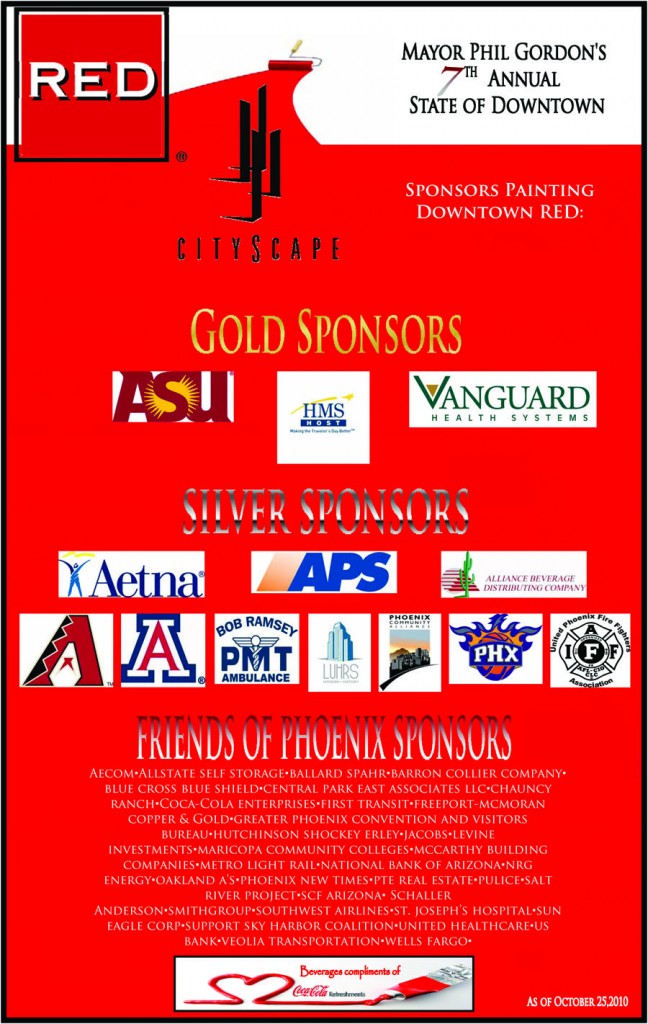 ---