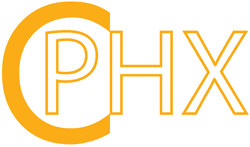 On July 19 and 20, I attended three focus groups looking at the future transportation needs of "Central Phoenix." These focus groups were part of the Central Phoenix Transportation Framework Study (CPHX), the latest in a series of long-range planning studies initiated by the Maricopa Association of Governments (MAG). The interest generated by previous framework studies has launched a new generation of planning for the MAG region:
"… where the needs of the distant future are determined and balanced against the current challenges of providing multimodal transportation in times of shrinking revenues and growing environmental and energy concerns."
The Central Phoenix study area encompasses much of the Phoenix metropolitan core and is bounded generally by Loop 101 to the west, north and east and by Loop 202 and the Gila River Indian Community to the south. The fact that it covers such a vast area, much of which is outside the traditional definitions of Central Phoenix (or, ahem, CenPho), led the facilitator and some of the participants to more accurately describe the area as the "Central Valley."
The study's goal is to develop an environmentally sustainable multimodal transportation network; to determine and prioritize capacity, operational and safety improvements; and form a framework for regional connections and roadways within the study area.
As part of this effort, the CPHX team hosted five focus groups to foster dialogue on specific interests:
Public safety: This focus group will concentrate on public safety issues and considerations for a long-term multimodal transportation system.
Commercial interests: This focus group will concentrate on the movements of freight within and through the transportation network and discuss commercial interests specific to aviation, rail and trucking.
Economic development & downtown development: This focus group will discuss how a multimodal transportation network can support economic development.
Transit, bike and pedestrian interests: This focus group will concentrate specifically on transit- and pedestrian-oriented and specialized modes of transportation.
Sustainability and livability: This focus group will concentrate on how a multimodal transportation network can enhance livability and promote sustainability.
I participated in the last three groups, Economic development, transit and sustainability. There was a lot of overlap in each of these sessions. While the moderator did his best to get the groups focused in on the specific topic at hand, it was evident that most of the participants did not see each occurring in a vacuum —  in others words, we realized that downtown development requires adequate transit and pedestrian-oriented transportation to be livable and sustainable (and vice versa).
While I do not have high hopes that these sessions will change anything substantially in the near term (the Project Manager himself said that the framework study will be presented to MAG's Regional Council for acceptance, meaning that it will not be binding in any way), I nevertheless feel that the sessions were worthwhile. If Central Phoenix (however you define it), is going to be an attractive space for our children and grandchildren to live, we need to start building a common understanding of the challenges ahead and a framework to navigate through them.
Stay tuned for follow-up sessions on the CPHX framework study. In the meantime, if you would like more information, please contact Robert Hazlett, Project Manager, at 602.254.6490, or Peggy Fiandaca, Public Involvement Coordinator, at 480.816.1811, or email the CPHX team.
---