DPJ is proud to bring you the best Yelp reviews of your favorite Downtown restaurants, boutiques, venues and everything in between. Every Tuesday, visit DPJ for a finely crafted, tell-all account of a Downtown spot straight from the experts: the people!
Tiffany B.
Phoenix, AZ
Five-star rating
02.02.10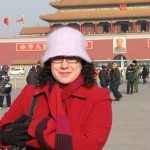 So I stopped in here for a little music retail therapy – I think I was a little grumpy, but not after this shopping trip! The guy behind the counter was REALLY helpful and friendly. He asked if there was anything I was looking for….my answer was, "nope, but if you have ideas I'd love them".
He asked some of the bands that I listened to, and quickly realized we had a musical meeting of minds.
I ended up hanging out listening to new bands for about an hour… and walked away with some old used CDs that I somehow didn't have anymore.
The idea of CD vs download – I'll pay the extra couple of $$ for a real CD, the art in the CD, supporting a local business and musicians…and just for the level of knowledge that the people in the store have. I know this is a matter of opinion, but to me the recording quality is just so much better on a CD…
Also – I found out that one of the people who works at Stinkweeds does his own web radio music show, and if his show is anything like his music suggestions (seems logical eh?) than this is a great place to find new music and to look at all the local concert listings.
Thanks Stinkweeds – I'll be back soon when I'm in need for my next music fix!
Stinkweeds is located at 12 W. Camelback Rd. in Uptown (light rail station at Central/Camelback) — 602.248.9461

The DPJ Yelper of the Week offers honest insight on a Downtown business to help you explore your core. DPJ hopes that by partnering with Yelp to spread the good word about well-loved Downtown spots, you'll spread your patronage and support local business.
Yelp is a social networking and local search engine that provides the reviews of places and things that matter to you. Simply log in, pick a place and queue up your inner critic. You can write a beaming review of your favorite gelato spot, or a scathing portrayal of that rental car facility you had to use after that curb came out of nowhere. Yelp's reviews are at once honest, uncensored, wildly hilarious and true. Heck, the site must be doing something right — it had 26 million viewers just last month!
---