Fortunately, the Black Friday and Cyber Monday hoopla has passed, and now the real shoppers, those who put some real thought into gifting, can come out to explore the deals. Where better to find a quirky, offbeat, affordable gift than Grand Avenue? The first "Holiday Shopping ExtravaGRANDza" is Saturday, December 5, starting at 10 a.m. on Lower Grand Avenue. Businesses and galleries on Grand between 10th and 15th avenues will be open all day long, offering affordable, artistic holiday gifts and a variety of activities for the whole family.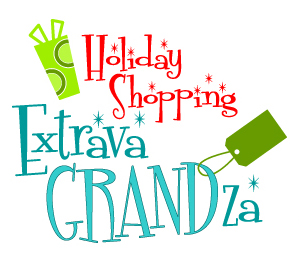 In a crafty mood? Bragg's Pie Factory will have cheap arts and crafts from more than 20 local crafters from 10 a.m. to 5 p.m. ASU sculpture students will be showing their work from 6-8:30 p.m., and ASU dance students will also put on a performance here at 8 p.m.
Our favorite backyard hangout, Paisley Town, will have live music from noon to 11 p.m. to keep you entertained while you shop for glass jewelry (hand-blow before your eyes!), clothing, accessories, arts and crafts. The Paisley Violin, in the "front yard" of Paisley Town, is putting on a winter wonderland, complete with a special breakfast/snack menu from Paisley Violin Café, pictures with Santa, storytelling, music, face painting and snow from 8 a.m.-2 p.m. In the evening, head on back for a gift-making workshop, live music, more pictures with Santa, holiday lights, dinner specials at the Paisley Violin and more from 6-10 p.m.
Across the street, the PHiX will have a showcase of artwork $99 or less — everything from cartoons to woodwork.
Newly opened Sweets & Beats, next to the Trunk Space, will have its mix of treats and tunes, as well as live music starting at 3 p.m. from Liam and the Ladies and Man About a Dog.
Gallery Marsiglia will have art and accessories from local artists from 1-5 p.m.
This is just a snippet of the shopping, live entertainment, art and fun the ExtravaGRANDza will have. See? You can have a good time getting that necessary holiday shopping done. Find a one-of-a-kind gift this year on Grand Avenue.
For more information, check out the Grand Avenue Merchants Association website.
---