DPJ is proud to bring you the best Yelp reviews of your favorite Downtown restaurants, boutiques, venues and everything in between. Every Tuesday, visit DPJ for a finely crafted, tell-all account of a Downtown spot straight from the experts: the people!
Bri D.
Phoenix, AZ
Four-star rating
03.10.09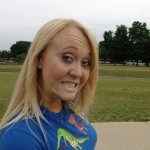 First things first, don't visit this place on a First Friday, that would be a mistake. Every other day you will be free to browse this cozy little store at your own pace and with your very own bubble of personal space.
MADE carries a rather interesting selection of items. They have a variety of screen printed T-Shirts in the back along with a fairly extensive magazine collection and a smattering of handmade pottery across from that. In the same vicinity you will find cleverly crafted jewelry to fit most budgets and styles. The store also carries items like handmade purses and scarves all made by local designers. There is also a rather interesting mish mash of funny and interesting books that make great gifts for the hard to buy for person.
I like having a great place like MADE in my neighborhood. Businesses that support local artists will most definitely get my business, especially when the carry such fun and interesting products like this lovely boutique.
MADE is located at 922 N. 5th St. (602) 256.6233
The DPJ Yelper of the Week offers honest insight on a Downtown business to help you explore your core. DPJ hopes that by partnering with Yelp to spread the good word about well-loved Downtown spots, you'll spread your patronage and support local business.
Yelp is a social networking and local search engine that provides the reviews of places and things that matter to you. Simply log in, pick a place and queue up your inner critic. You can write a beaming review of your favorite gelato spot, or a scathing portrayal of that rental car facility you had to use after that curb came out of nowhere. Yelp's reviews are at once honest, uncensored, wildly hilarious and true. Heck, the site must be doing something right — it had 25 million viewers just last month!
---