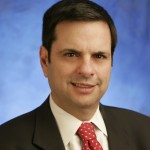 Here are two more reasons to be excited about Green Phoenix: The U.S. Green Building Council's national conference will happen right here in Phoenix from November 11-13, 2009, at the Phoenix Convention Center; and former Vice President Al Gore will be the keynote speaker!
As you probably know, Green Phoenix is the program I kicked off in March, with the goal of making Phoenix the first carbon-neutral city in the nation. Much of our effort to attract stimulus dollars to Phoenix has been centered around the concepts of Green Phoenix and sustainability.
The Greenbuild International Conference and Expo is huge — about 30,000 people are expected to attend. It will focus on concepts such as low-carbon development and affordable green housing, among many, many other topics. It's an exciting event and a perfect match for Phoenix.
---