It can be hard to find jazz in Phoenix if you're not at the Rhythm Room, so head out to The Farm at South Mountain's Quiessence Restaurant to enjoy some food and drink and some of Phoenix's best jazz musicians in a rare open-air environment. This isn't the cramped confines of dark and dingy club. This is the beautiful airiness of a warm Arizona summer night at the Q's awesome patio. The Rhythm Room's own Bob Corritore will headline with his harmonica stylings, with Those Lowdown Blues, Paris James and Big Pete Pearson backing him up. One night only — Thursday, May 28 — don't miss your chance.
6106 S. 32nd St.
(602) 276-0601
Reservations required at QuiessenceRestaurant.com.
21+
$15 for preferred seating. Specially priced food and drinks.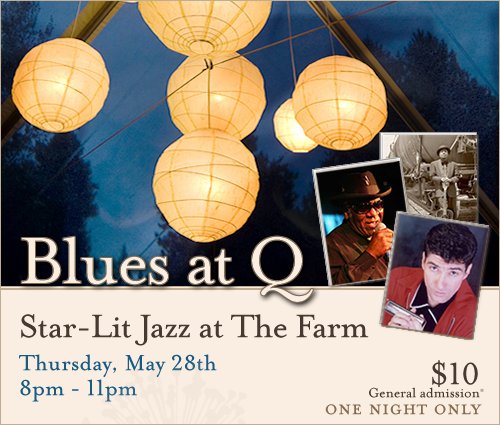 ---