coffee houses
Posted on 5/17/12 by DPJ Staff » 1 Comment
As you drive by the monOrchid building on Roosevelt St. you may notice one more bird painted on the exterior wall. That's the logo of the Songbird Coffee & Tea House, which is just a few short weeks away from opening its doors on a planned opening date of Monday, June 18.
While owners Jonathan and Erin Westgate Carroll work on the usual build-out and permitting process, and the fun headaches that come with that, let's look ahead and get a glimpse of their vision for this re-activated space.
Community Focus
Songbird will be located at 214 East Roosevelt St. and the Carrolls are "committed to making Roosevelt Row and the surrounding areas the most talked about coffee community in the state of Arizona." [Worth noting: if you want to stroll to Songbird without stepping outside, contact monOrchid for office or studio space.]
Competition or Synergy?
With Fair Trade Cafe, GIANT Coffee, Royal Coffee Bar and JoBot Coffee Shop nearby, Songbird will be the fifth coffee business within a half-mile radius. The owners view their coffee spot as one more business contributing to the Roosevelt Row community.
Menu Offerings
With a planned selection of coffee, tea, pastries and burritos, Songbird seems set on satisfying a variety of appetites and palates.
The Atmosphere
"Casual and contemporary with an accent of industrial and modern décor throughout." Plenty of electrical outlets are promised as is free Wi-Fi.
Programming
They are planning to take advantage of the open gallery space in monOrchid, offering free movie nights, acoustic music shows of all genres, art displays and poetry readings on random nights. Games and books will be on display/located on the bookshelf for customers.
Timeline and Schedule
Says Carroll, "We're hoping to have our grand opening Monday, June 18. Thus far, we're on schedule, but the 18th is tentative depending on [the permits, etc.]." Hours will be 7 a.m. 7 p.m. to start. Carroll says they will chart the first few weeks to a month and then fluctuate hours based on the results. As with any local business, if we want them to keep those hours, we will have to do your part and go.
Photos by Esther Martinez courtesy of Songbird.
If you go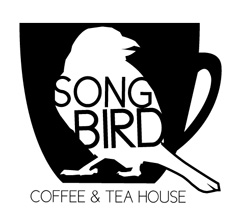 What: Songbird Coffee & Tea House
Where: monOrchid, 214 E. Roosevelt, in the Evans Churchill Neighborhood
When: Scheduled to open Monday, June 18
Hours: 7 a.m. to 7 p.m. to start
More Information: Visit Facebook
Posted on 6/12/09 by Lindsey Anderson » 3 Comments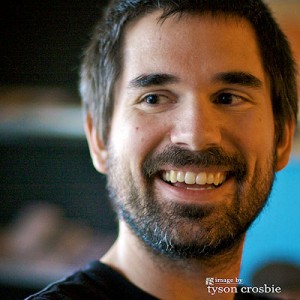 In a world where access to data is constantly available, Curtis Miller's company helps startup Phoenix businesses with web development.
Flatterline, the three-month old company co-founded with Chris Chandler, helps clients reach goals such as customer expansion through creating iPhone applications or Twitter accounts.
One client, Hylo, seeks to offer hyperlocalized information about deals and events, especially through mobile devises. If a Hylo user were in Tempe, the application would determine the user's location and what was going on around him.
In addition to developing their new company, the duo also seeks to foster other startup businesses in Phoenix.
"Part of the goal with Flatterline is to help foster the startup community by having events and participating in other events," Miller said. "Some things focus on technology or are just for designers or just for photographers … but there hasn't been a lot done in the entrepreneurial space, so we're attempting to help there."
To form connections between entrepreneurs and investors, Miller brought Open Coffee, a laid-back networking concept started in London, to downtown Phoenix. The weekly coffee shop meetings demystify investment and act as a forum for startup businesses.
"Entrepreneurs always looked at investors as scary people to approach," Miller said. "What they wanted to do was open an informal dialogue over coffee to show that, hey, we're people like you."
Open Coffee has consistently strong turnouts, Miller said, only six weeks since its Phoenix conception. He also hopes to initiate Startup Drinks, a similar, after-hours get together.
Like Open Coffee, Startup Drinks would be held in downtown Phoenix at independent businesses, not commercial chains, since members are interested in the effort to revitalize downtown Phoenix.
"People go to Tempe a lot to do things or have events there," Miller said. "So we're trying to be sure our events assist the downtown vitalization effort."
Miller earned his Masters in computer science from California State University—Fullerton in 2006, and then worked as a software engineer for Raytheon. He later worked as a developer with Chandler at a startup Web application company.
But now, working to build the startup community in Phoenix with Flatterline, Miller is doing exactly what he wants to be doing.
Thanks to Tyson Crosbie for the photo.