DPJ's Wire series delivers news and information straight from the source without translation.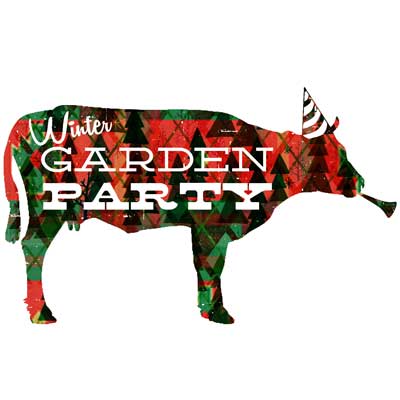 The Growhouse harvest season is in full swing and we'd like to invite you to come celebrate our community, urban farm and outdoor, educational laboratory this Sunday evening for a winter party in the Garden. Following our regular Sunday garden volunteer day, we are inviting all our friends and supporters to come enjoy live music, some delicious Cape Cod Salad with apples, dried cranberries, walnuts, blue cheese and balsamic with Growhouse greens prepared by the chefs of Carly's Bistro, along with Carly's yummy autumn croissanti with Growhouse honey, assorted sandwiches, and hummus trio with olive tapenade. Craft beer from SKA Brewing and fresh margaritas by 3 Amigos Tequila will also be on the menu for the evening. Come get cozy by the Cobb oven while we show you all the cool things we've been up to.
Growhouse's Bioscience High School "Greenterns" have been busy inventing and re-inventing how we do things around here. Greentern Brian has begun building a prototype for our new vertical, hydroponic / aquaponic, no-soil, vegetable growing system while Chris is growing herbs in the new "Herb-an Garden", which aims to feature educational signage about growing herbs in the desert and their many uses in and out of the kitchen.
$10 gets you food, drink and we guarantee you'll learn something new! All the proceeds from Winter Garden Party go towards supporting the Growhouse Garden's efforts to create more urban-agriculture, educational opportunities at Growhouse and beyond, for all ages. If you aren't able to make it to the party, there is also an option on the online ticketing website to simply donate, if you feel inspired! Thank you for your support!
If You Go
What: Winter Garden Party
Where: Roosevelt Growhouse, 906 N. 6th Street (corner of 6th St. and Garfield)
When: 4:00 p.m. to 7:00 p.m.
Tickets: $10, buy online
---