Seems that female vocalists and artists are invading the music industry lately.
Here at DPJ, we're OK with that.
Up-and-coming band No Joy will play this Tuesday, April 26th at the Rhythm Room.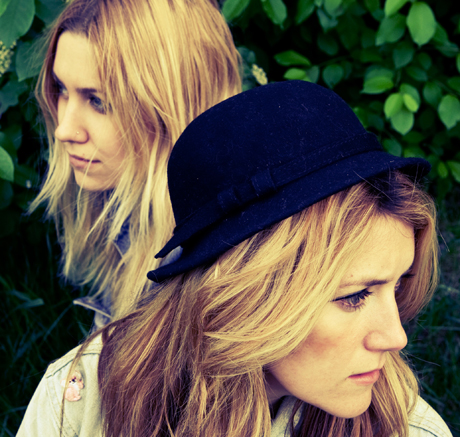 No Joy's Jasmine White-Glutz and Laura Lloyd (both vocalists and guitarists) never stepped foot near each other while recording their EP.
White-Glutz stayed in L.A. while Laura Lloyd was in Montreal, Canada. The two would send each other tracks over email until White-Glutz moved to Canada.
It wasn't long until one tweet from the lead singer of Best Coast Bethany Cosentino started a chain of events for the band.
In less than a year, the duo was later signed to Best Coast's label and added two more members to the band. Now a quartet, the group decided to record latest release, Ghost Blonde.
The title track will make you want to run to your closet and grab that long lost flannel T-shirt from the 90s.
No Joy's dream-like vocals are intoxicating, melancholy and drown in a pool of grunge-based guitar riffs. It's as if Warpaint and My Bloody Valentine were smashed together.
Who says girls can't rock?
Although the tempos are slow and have a '70's stoner feel, when you turn the volume up to 11, there's no way you're going to sleep with the powerful notes from the bass and guitar.
After playing the UK and South by Southwest earlier this year, their following has grown and the band embarks on a Southwestern tour then off with the Vivian Girls to the Midwest.
Check out No Joy while they're here for only $10 at The Rhythm Room.
---