DPJ is proud to bring you the best Yelp reviews of your favorite Downtown restaurants, boutiques, venues and everything in between. Every Tuesday, visit DPJ for a finely crafted, tell-all account of a Downtown spot straight from the experts: the people!
Tony A.
Phoenix, AZ
Four-star rating
10.18.09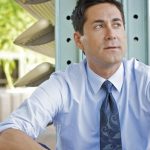 Convenient? Yes! Addictive? Absolutely! The car sharing program is available at six locations around the Valley: Tempe, the West Campus, and one in Downtown Phoenix by Central station, which is the one I use. The service is quick and easy. especially when reserving a car using the iPhone app. I have a choice between two fuel efficient cars, however the Honda lacks zip. I'm convinced this car has hidden floorboard cutouts for feet pedaling a la Fred Flinstone. The hourly rentals are great for errand running, event transportation, or late night booty call.
Here's where I get in trouble: I'm lazy, and sometimes run late. If you're not careful the service can suck the money out of your wallet. The Zipcar is typically less expensive than a taxi, until you start relying on the service too much. The first signs of Zipcar addiction? Frequent rentals, realizing your butt has not touched the seat of your bike in weeks and referring to the Zipcar as 'my car'. There's also a $50 fee on late returns. Signing up for the program will also cost you $75 dollars, give the application process a few days before you're able to reserve a car. Overall, I love the service and I'm giving it four stars only because I wish Zipcar had a loyal customer program for credits toward future reservations. My name is Tony and I'm a Zipcar addict.
Zipcar is located at ASU Downtown campus in the lot at the Walter Cronkite School of Journalism and Mass Communication — light rail station at Central/1st Ave and Van Buren

The DPJ Yelper of the Week offers honest insight on a Downtown business to help you explore your core. DPJ hopes that by partnering with Yelp to spread the good word about well-loved Downtown spots, you'll spread your patronage and support local business.
Yelp is a social networking and local search engine that provides the reviews of places and things that matter to you. Simply log in, pick a place and queue up your inner critic. You can write a beaming review of your favorite gelato spot, or a scathing portrayal of that rental car facility you had to use after that curb came out of nowhere. Yelp's reviews are at once honest, uncensored, wildly hilarious and true. Heck, the site must be doing something right — it had 25 million viewers just last month!
---