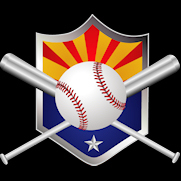 The Arizona Diamondbacks, who call Phoenix their regular season baseball home, are looking for a new location to hold their Spring Training. According to multiple sources, the management has narrowed the prospective locations to a few different places. Although all three of the locations have not been officially confirmed, one of which is a parcel of land on the Salt River Reservation. It is not news that Spring Training brings monumental amounts of tourism to the Valley of the Sun and the City of Scottsdale appears to be backing the D-Backs move to the reservation.
A couple of the other speculated locations are in Phoenix. Although, not downtown it would be wonderful to see the team stay local. With all of the development going on in the city, it would be a financial benefit to the city itself having the team within Phoenix city boundaries. From a strategy standpoint, having the team in the Phoenix metro area would potentially attract even more fans. Both fans that have been unable to make it to Tucson in the past and those that will already be here to see some of the other Spring Training action. Spring Training brings in over 300MM do the Arizona economy, each year, since 2007.
With the recent improvements to the Valley Metro transportation system, there remains progress to be made. However, another point that may need to be addressed is the fact that there is extremely little public transportation that services the reservation, if at all. Currently the closest routes to the reservation are the three that service Scottsdale Community College. The huge financial benefits are enough to make any city council position themselves for a piece of the revenue that Spring Baseball brings in.
(ed note-the D-Backs have confirmed they will be leaving Tucson after the 2010 spring training season)
---