Wire* — Tuft & Needle (T&N), a leading digitally native mattress brand that pioneered the disruption of the industry, announced that the newest addition to their product suite, &Frame™, is now available for purchase in limited quantity. The product can be purchased in T&N's three Greater Phoenix retail locations, and online for delivery in Phoenix and waitlist for markets nationwide.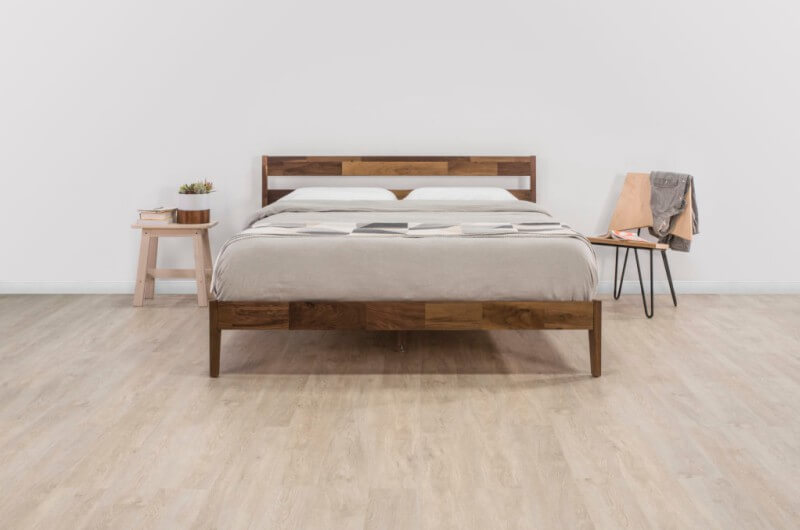 From the onset of the company, T&N sought out a beautiful, hardwood bedframe that fit a timeless aesthetic for its mattress. After a long and unsuccessful search for a bedframe that was simple, classic and honestly priced, they decided to create one.
"We believe in efficiency without cutting corners. When it comes to pricing, this means creating the best product with the highest quality materials and charging what we need, not what we can," said JT Marino, co-founder of T&N. "We designed an heirloom hardwood, custom bed frame that is beautiful and universal in nature while still reflecting our brand's character and style."
&Frame™, comprised of 100% hardwood, is designed as a work of art by Levi Christiansen, a designer and developer of hard goods at T&N. As a former award-winning photographer in New York, where he started developed his first furniture line, Christiansen has an eye for capturing beauty at every angle.
On average, &Frame™ takes about 10 minutes to assemble and only requires a single tool and four bolts. By increasing the width of traditional slats, &Frame™'s design minimizes the quantity of slats needed and incorporates Velcro® to stabilize them, eliminating the awkward, clunky slat wrestle. Additional features include space for under-bed storage, an ideal sit-height of 20 inches, a small footprint and a considerate headboard. Every bedframe is uniquely crafted.
While compatible with all branded mattresses, &Frame™ completes T&N's product suite by providing the ultimate level of synergy when paired with T&N's mattress and pillow made with T&N's unique Adaptive® Foam and recently released line of 100% Supima cotton &Sheets™ line. &Frame™ is available in Queen size for $850 and King size for $950 and can be purchased in T&N's three Phoenix-area retail locations, and online for delivery in Phoenix and waitlist for markets nationwide.
Photo courtesy of Tuft & Needle. 
*DPJ's Wire series delivers news and information straight from trusted sources without translation.
---