Wire* — The Arizona Fall Fest, a free and family-friendly celebration of all things uniquely Arizona, will be hosted at Margaret T. Hance Park in Phoenix, Arizona, on Saturday, November 4, 2017, from 10:00 a.m. to 4:00 p.m. Formerly known as the Certified Local Fall Festival, this will be the 13th annual festival hosted by Local First Arizona.
While the name of this beloved local festival is changing, the event will still offer the same great local offerings and entertainment but with an even broader statewide representation.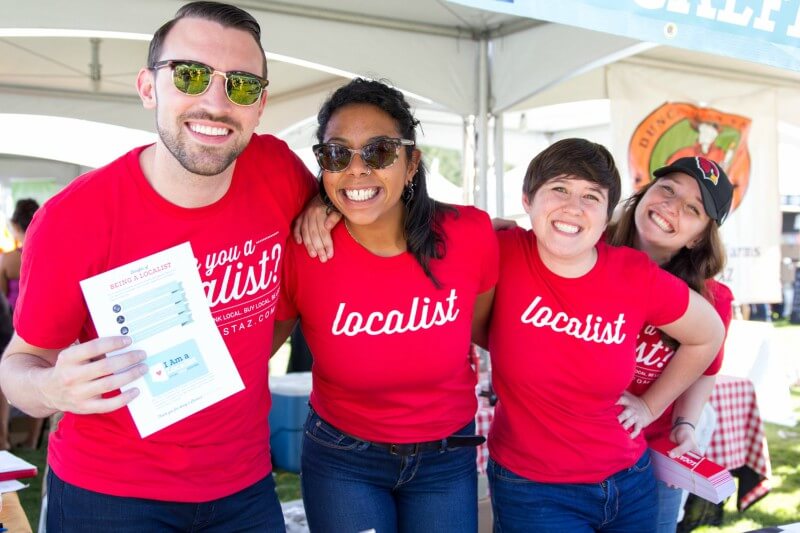 "We're expecting a few dozen businesses and organizations from outside of the Phoenix area to join us for this year's festival, more than what we've had in the past," said Kimber Lanning, founder and executive director of Local First Arizona. "We realized that our annual festival has grown into a true representation of some of the best things that the entire state of Arizona has to offer, and so we wanted the name to reflect that evolution."
The Arizona Fall Fest is the only large-scale festival to feature exclusively Arizona-owned businesses and organizations. The Arizona Fall Fest will highlight the best of Arizona, including:
 More than 200 vendors representing Arizona's favorite local businesses;
Food samples from some of the best Arizona restaurants, local chefs, and food trucks;
The Hensley Beverage Garden featuring Arizona-produced wine, beer, and spirits;
Live entertainment on multiple stages showcasing exclusively Arizona talent including cultural groups from across the state;
Games and entertainment in the Sports Zone with several of Arizona's professional sports teams.
New This Year: The official 'Kid Zone' made possible by Sprouts, featuring crafts, games, and activities for kids and families;
Plus much more.
"The Arizona Fall Fest is all about celebration, connection, and discovery," said Lanning. "We want Localists of all ages to join us to connect with their favorite local businesses and find new favorites as well. We want Arizonans to feel connected to the local businesses in their communities, and we want local businesses to feel supported by their neighbors. Because when local businesses prosper, communities thrive."
The 2017 Arizona Fall Fest is made possible through support from SRP and Pride Group. The event is both family-friendly and dog-friendly. More information can be found on their website. The official event hashtag is #AZFallFest.
If you go:
What: 13th Annual Arizona Fall Festival
When: Saturday, November 4, 10:00 AM – 4:00 PM
Where: Margaret T. Hance Park, Phoenix (Near Moreland St. between 1st and 3rd Sts.).
Cost: Free to attend. Tickets for food sampling and activities will be available for purchase. Vendors will be selling products and services.
Photos courtesy of Local First Arizona
*DPJ's Wire series delivers news and information straight from trusted sources without translation.

---