DPJ's Wire series delivers news and information straight from the source without translation.
On November 4 from 7:30 a.m.to 11:00 a.m., Trellis, Phoenix Community Alliance and the Miracle Mile Merchants Association are teaming up to host the Miracle Mile Fall Cleanup.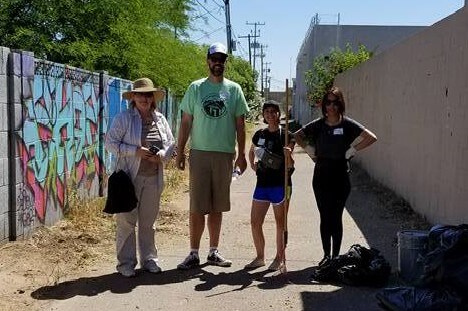 Make a difference by lending a hand to clean up Phoenix's historic Miracle Mile along McDowell Road from 10th Street to State Route 51, just north of downtown Phoenix. Volunteers will have the opportunity to strengthen this community by gardening, trash picking, community building and more!
Check-in begins at 7:00 a.m. at the Trellis Office located at 1405 E. McDowell. At the cleanup, the focus will be on landscaping, trash picking, community building, and more.
All volunteers are also invited to the Coronado Family Fall Festival celebration on Sunday, November 5, 11:00 a.m. – 3:00 p.m. at McDowell Market located at 1736 E McDowell Rd. It is free to attend, with family friendly food, music, games, workshops, fun, & more!
Photos courtesy of Trellis
---