The Lost Lake Festival is a big deal. Not just because of the Kongos, but for our culture. Forget Amazon's headquarters contest for a moment. Let's talk about how Superfly co-founders Rick Farman and Kerry Black decided to add a new event to their already impressive slate, and chose Phoenix as its host. Phoenix Mayor Greg Stanton led the effort and Downtown Phoenix Inc., Stateside Presents and Walter Productions helped close the deal for what is another cultural tipping point for our city.
From the mouths of those making it happen, here are the local aspects of Lost Lake, and why Phoenix is the perfect spot for this festival.

"Calling all local food lovers, music lovers, earth lovers, it's all here for ya in a beautiful Steele Indian School Park. Hopefully we'll see you here."
– Chris Bianco, Pizzeria Bianco and Lost Lake Culinary Ambassador
Phoenix "punches above its weight"
"Art is obviously such an expression of what a community is about. And artists are so inspired and impacted by their environment.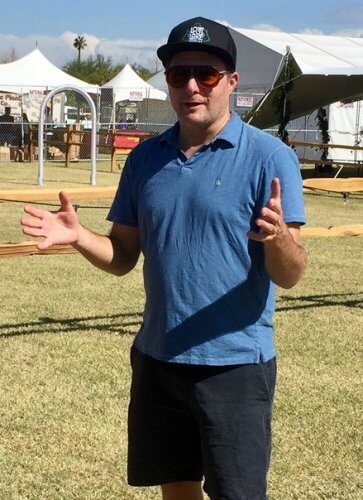 We came here as a company that is focused on creativity and bringing people together through the arts and very quickly we were impressed by just the scale and talent level that Phoenix has in its arts community.
I think it's just indicative of where Phoenix is growing culturally and creatively. To be able to have that be a staple – a pillar – of what Lost Lake is about was an obvious thing for us. The whole concept of what we're trying to do here is to bring all the different creative and cultural elements of Lost Lake together in one iconic representation of what's amazing about this community and city.
We had a couple different touch points to coming here, one of them was Walter Productions because they've been producing stuff with us at Bonnaroo for many years. Once we started to really spend time around here…one of the things that attracted us to coming here, frankly, was the depth of the arts. Phoenix punches above its weight."
– Rick Farman, Festival Co-Founder
"A Proud Phoenician"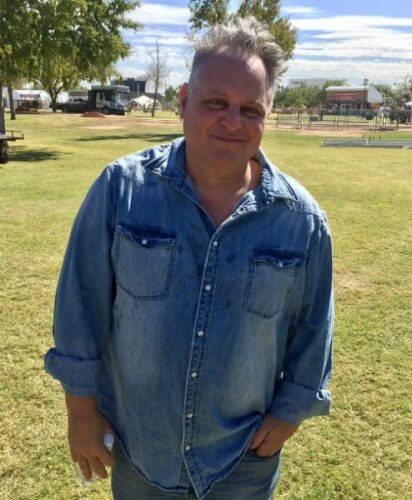 "I think that we have a really good balance of what we have here in the valley. There's a great local flavor along with the national and international acts.
I've lived here 32 years. The park is something we stare at everyday and to be in here and see it activated like this is just amazing. So I hope everybody comes out, has fun. You'll eat well, drink responsibly and there will be tons of good music.
Our role right now is, we're looking for a place to come together and not just get away from things but get into something that's really special and good and collaborative as far as all the human resources available in this beautiful place. So I think, being a really proud Phoenician, and having acts from all over, eating food from here, hopefully people see this city as how I see it everyday…it is a really incredible, special place."
– Chris Bianco, Pizzeria Bianco and Lost Lake Culinary Ambassador
See "artworks come alive"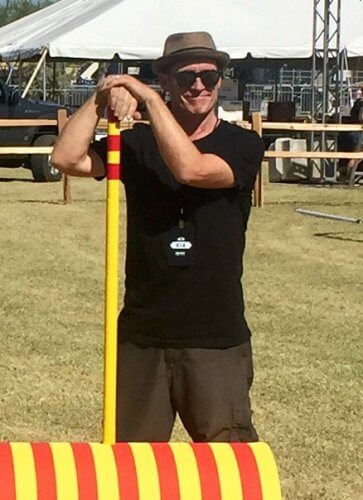 "So something really quite unique is that one of our local artist duos did the custom scrim work for all of the stages. So you'll get to see the Fortoul Brothers, their vision of this festival, and what it means to Phoenix, through the art on all three stages.
There will be nine painters who will be doing live painting during the event. There will be folks like Jeff Slim, Lisa Von Hoffner, JB Snyder, and a number of other visual artists will be painting. You'll get to see those artworks come alive.
The creative community is not just about the visual arts, its the food, its the music, its the creation of all that you see around. It's really a celebration of this creative community and we're really hoping to see everyone out here so that we can all share that together."
-Kirk Strawn, Walter Productions Founder
Editor's note: this post was updated for clarity
---