DPJ's Wire series delivers news and information straight from the source without translation.
With the return of Black White Blue Yellow (BWBY), the immersive four-channel video and sound installation by artist Steven Yazzie, the Heard Museum is teaming up with Rooted Community Yoga Project for a special opportunity for visitors to practice yoga in the exhibit.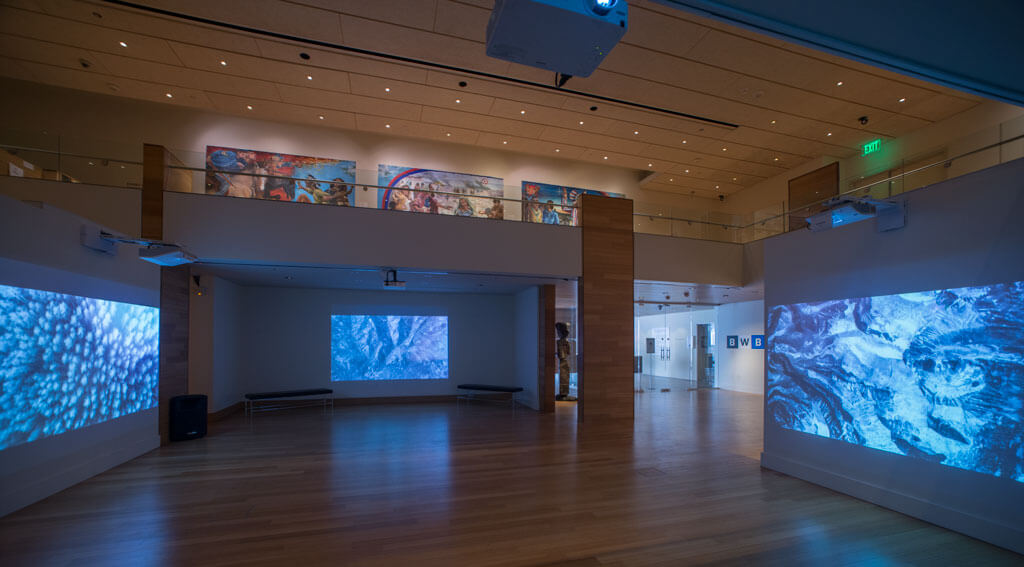 The in-gallery yoga experience will be held on the second and fourth Saturday of each month through October 14.
The yoga sessions will be closed off for one hour from 9:30 a.m. to 10:30 a.m. in the Jacobson Gallery. All levels of experience and ages are welcome.
Black White Blue Yellow explores the four sacred mountains that border the Diné/Navajo people:
•BLACK (North): Dib'e Nitsaa/Hesperus Mountain
•WHITE (East): Peak/Sisnaajini/Blanca Peak
•BLUE (South): Tsoodzil Mount Taylor/south
•YELLOW (West): Dook'o'oosłíí/San Francisco Peaks
The exhibition is a journey and departure to sacred land and space, the source of cultural continuities: indigenous knowledge, mystery, discovery, fear, connection and exploitation by contemporary societies. BWBY is a culmination of video and sound documentation that will bring the viewer into the complexities of these geographies in a temporal conceptual experience, designed to touch on the mountain's symbolic nature residing deep within our human memory.
Yoga is free with museum admission and free to members. Yogis will receive 2-for-1 admission for attending yoga classes. Each class is limited to 30 people.
If You Go
What: Yoga at the Heard Museum
Where: Heard Museum — 2301 N. Central Ave.
When: Yoga will be held August 12 and 26, September 9 and 23, and October 14, from 9:30-10:30 a.m.
To reserve your space and learn more about the yoga experience and exhibit, click here.
Image courtesy of the Heard Museum.
---