DPJ's Wire series delivers news and information straight from the source without translation.
Join the Roosevelt Action Association (RAA) for the "Celebration of Historic Preservation" social and fundraiser this Thursday, April 27 at the Great Arizona Puppet Theater..
The RAA 

couldn't wait to kick off May's Preservation Month, so they're starting early. Find loads of auction items including books by local authors on Phoenix historic events, local art, eateries, and tickets to upcoming events.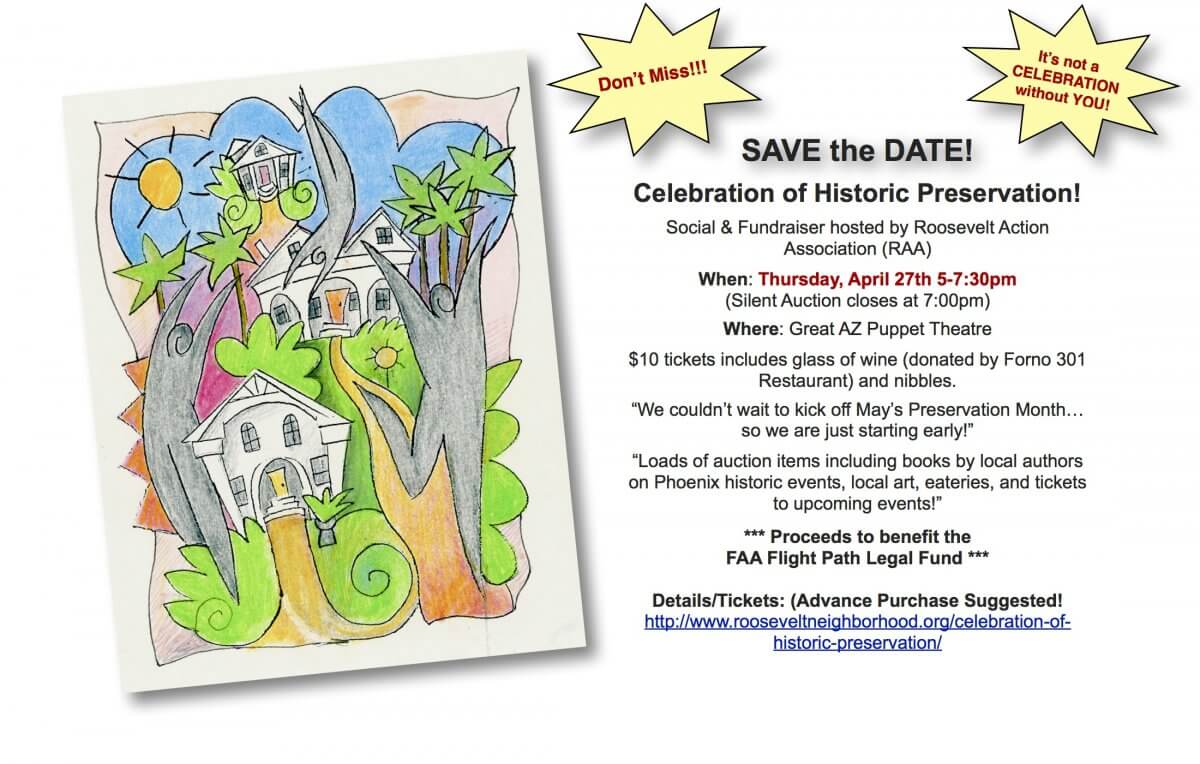 When: Thursday, April 27 from 5-7:30 p.m. (silent auction closes at 7:00 p.m.)
Where: Great Arizona Puppet Theatre, 302 W. Latham St, Phoenix, 85003
Tickets: $10 tickets includes glass of wine (donated by Forno 301 Restaurant) and nibbles. Purchase tickets here.
*** Proceeds to benefit the FAA Flight Path Legal Fund ***
---