DPJ's Wire series delivers news and information straight from the source without translation.
Superfly, the co-creators of the iconic Bonnaroo Music & Arts Festival and San Francisco's Outside Lands Music Festival, today announced Lost Lake Festival will be held Oct. 20-22, 2017, at Steele Indian School Park in Phoenix. This new three-day, multi-format music festival was created in partnership with top cultural leaders in the Valley's creative and artisan community, and will be a first-of-its-kind experience, celebrating Phoenix and the surrounding region.

Founded as a creative platform for the Phoenix community, Lost Lake Festival reflects the city's rich and dynamic culture through a curated selection of arts and entertainment, elevated local culinary and beverage offerings, large-scale and nostalgic sport and game-style experiences and a highly anticipated music lineup. The event will host more than 40 musical acts ranging from the iconic to of-the-moment national talent, and regional and local artists performing on multiple stages across the 75-acre park.
"We were inspired by the energy and creative shift that is happening in the Phoenix metro area to create a festival experience that truly represents the Valley's culture, food, arts and music as well as the vibrant and outgoing lifestyle of the community," says Rick Farman, Superfly co-founder. "We've been working closely with our local partners and city leaders to develop this landmark event, and are excited to be a part of such an impassioned and artistic scene."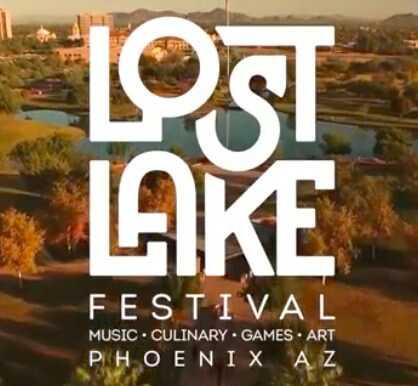 "When it comes to delivering a world-class arts, culture, and culinary festival experience, Superfly sets the bar," said Phoenix Mayor Greg Stanton. "Phoenix has become a top destination for major events, but our residents and visitors haven't seen anything like the Lost Lake Festival yet. We look forward to continuing our partnership with Superfly to create this one-of-a-kind event in the heart of Phoenix."
Superfly has more than 20 years of expertise in building distinct experiences. Lost Lake Festival will bring that same level of creative and production with the support of the City of Phoenix and partners from Stateside Presents, Walter Productions, Starr Hill, Phoenix Lights, and A Beautiful Perspective.
Details on the full experience and the lineup will be revealed soon in conjunction with tickets going on sale, which will be available exclusively at LostLakeFestival.com.
Follow along on Twitter @lostlakefest, Facebook facebook.com/lostlakefest and on Instagram @lostlakefest.
Images courtesy of Lost Lake Festival.
---