From Feb. 10-18, Phoenix Urban Design Week will focus on the future of Phoenix through discussions, mixers, tours and more. This series of events is designed to bring architects, artists, entrepreneurs, urban planners and every day people together to share ideas to make Phoenix the best place to call home.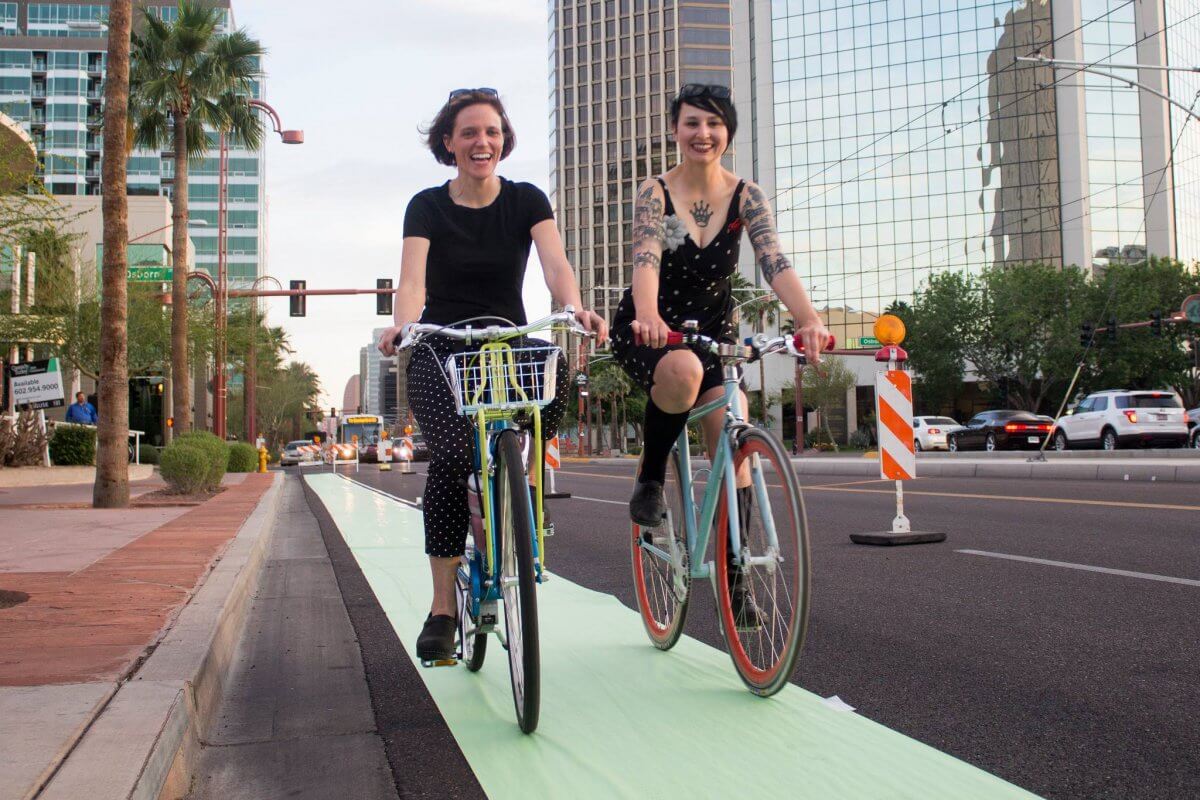 Here are just a few of the 25 events scheduled for the week. The full Phoenix Urban Design Week lineup can be found here.
City Lights Movie Night
Before a screening of "Home" from Dreamworks Animation, a film which has many themes of conservation and sustainability, there will be a sustainability conversation with Arizona State University thought leaders.
When: Friday, February 10 from 6 p.m. – 10 p.m.
Where: CityScape, 1 E Washington St.
FORTuitous: Family Fort Building
This free, family-friendly event encourages children, young, and not so young, to make art and forts. Bring your best fort-making materials, supplies and skills and get building. This is the fourth annual family fort-building event, promoted by downtown artist and mom Chris Pruitt.
When: Saturday, February 11 from 10 a.m. – 3 p.m.
Where: The Lot: What Should Go Here?, 1005 N 2nd St.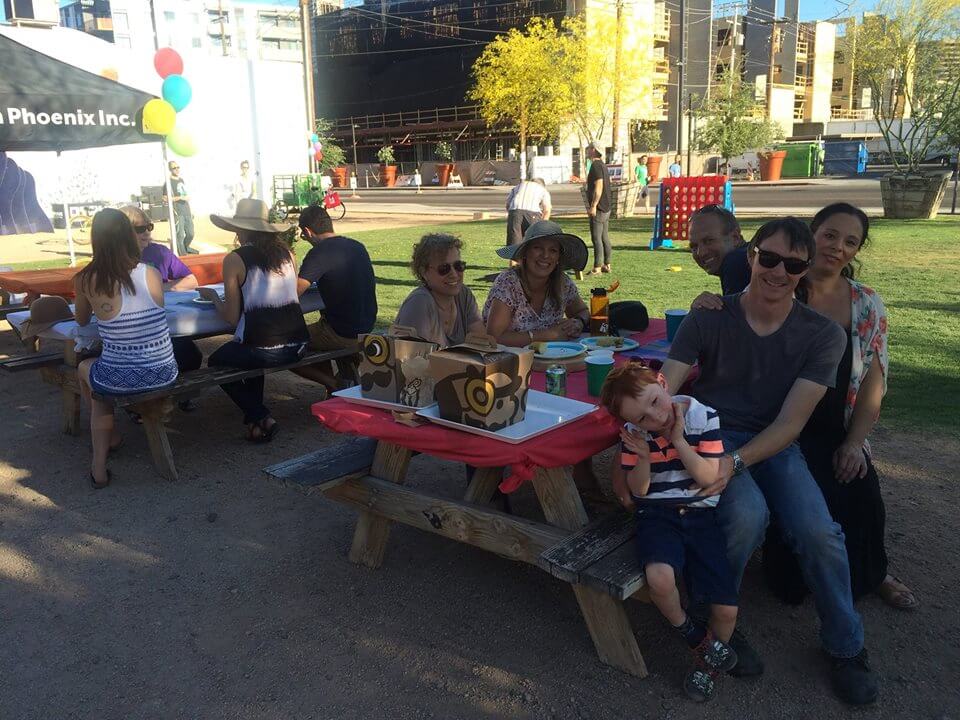 Community BBQ & Potluck
Coinciding with the fort building event and street art activation events, this barbecue and potluck is a way to sit down with some old or new friends for lunch. Bring something for the grill or something in a dish and chow down with fellow PHXUDW attendees.
When: Saturday, February 11 from 12 p.m. – 3 p.m.
Where: The Lot: What Should Go Here?, 1005 N 2nd St.
Meet Me Downtown: Phoenix Alleys & Public Art Walking Tour
Meet Me Downtown Phoenix promotes the gathering of people of all ages in downtown Phoenix for a weekly social walk/run. It also engages individuals and businesses in an event that showcases downtown Phoenix as a prime location for healthy activities. Special for this year's Phoenix Urban Design Week, participants can journey through downtown alleys and plazas, some that date as far back as 1885.
When: Monday, February 13 from 5:15 p.m. – 7:30 p.m.
Where: Copper Blues, 50 W Jefferson St.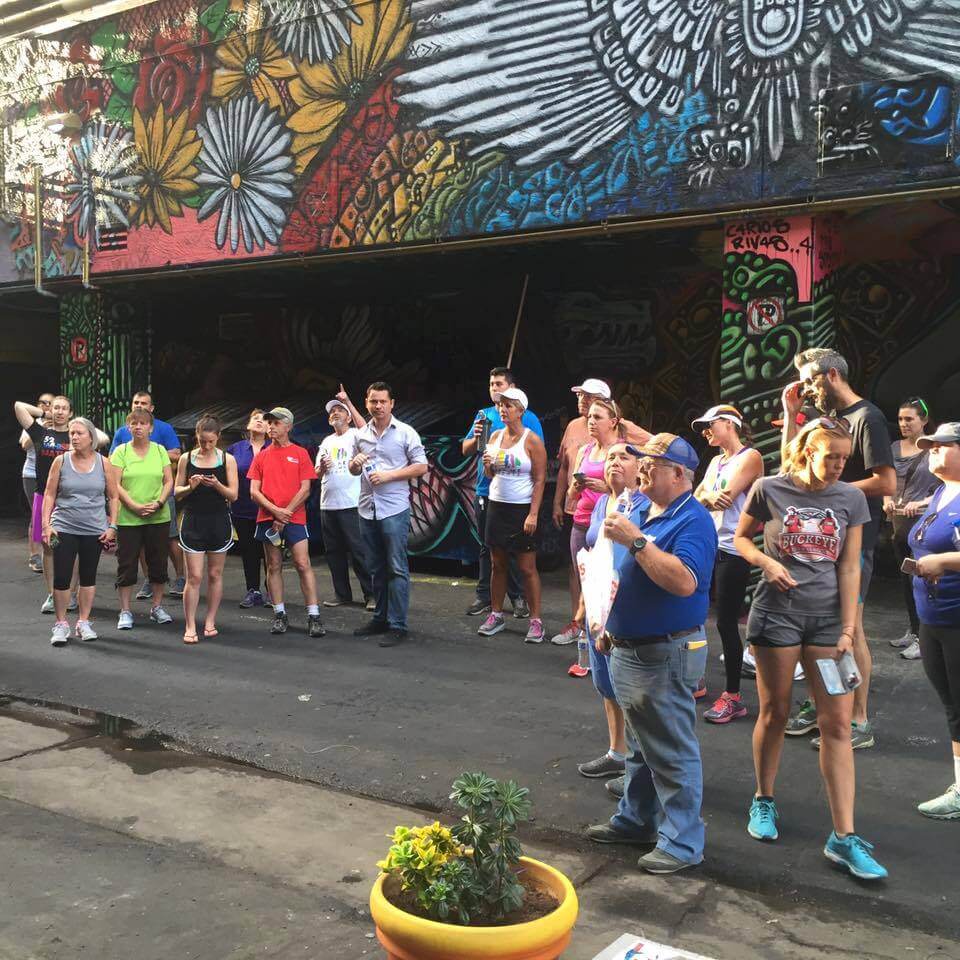 Downtown Phoenix History and Highlights Walking Tour
Join Phoenix Rising Tour Company on this free guided walking tour in celebration of Arizona's statehood. Tips will be donated to Central Arizona Shelter Services. Sign up at phxtours.com.
When: Tuesday, February 14 from 10 a.m. – 11:30 a.m.
Where: Starting location will be provided upon sign-up for the tour.
Playful City Workshop
Join a group of artists, designers and imagineers as they brainstorm ideas to make Phoenix a more playful city. In this session for Phoenix Urban Design Week, they will develop playful infrastructure concepts to make Phoenix an even better city in which to live, work and play. This event is moderated by the Urban Phoenix Project.
When: Friday, February 17 from 1:15 p.m. – 2 p.m.
Where: Gould Evans, 521 S 3rd St #100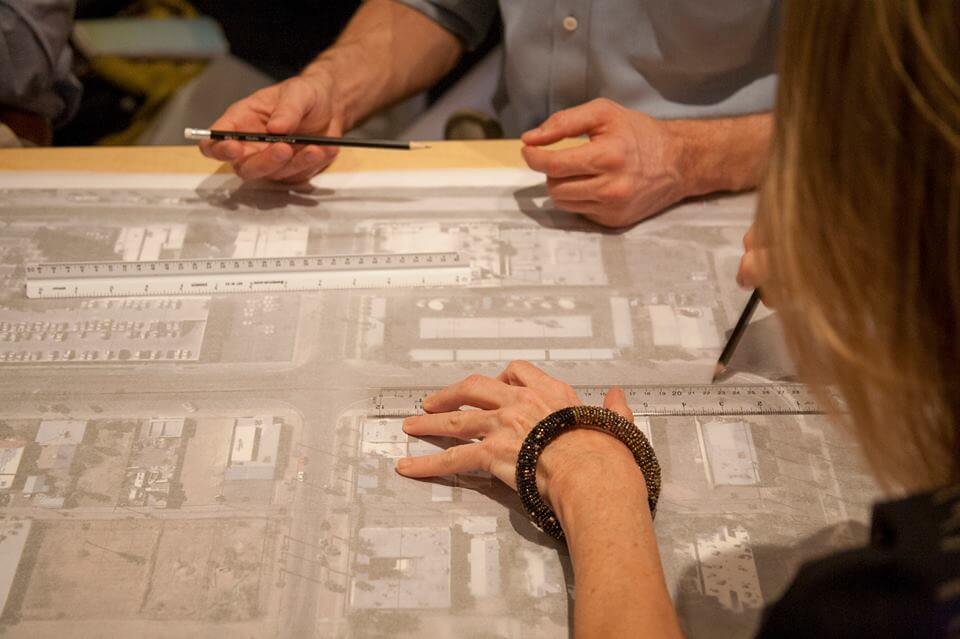 LISC Phoenix Creativity and Place Panel Discussion
Join LISC for an evening with arts and culture leaders discussing the importance of arts and justice in creating healthy and vibrant cities. Listen and learn about the importance of creative place keeping and making in community developments in the valley.
When: Friday, February 17 from 5:30 p.m. – 7:30 p.m.
Where: New City Church, 1300 N Central Ave.
Images courtesy of Phoenix Urban Design Week.
---