It's that time of year again. Flying baby cupids decorate shop windows, candy seems to come exclusively heart-shaped and the colors red and pink adorn virtually every surface. If you're wondering where to celebrate the most romantic holiday of the year, we've compiled some of the best downtown Valentine's Day events happening this Friday, February 12 through Tuesday, February 14.
Lovers Market
Stop by DeSoto Central Market after work to shop for your Valentine and maybe stick around for a bite to eat at one of DeSoto's many restaurants. Favorite local vendors will be in attendance to help you find that special something for that special someone. Vendors include Iconic Cocktails, Shop Phoenix Flea, Two Trees Botanicals, Practical Art, Moonage, Hoot&Holler, Jar of Buttons, Wildleigh Vintage and Salt Peter Metals.
When: Friday, February 10 from 7 p.m. – 10 p.m.
Where: DeSoto Central Market, 915 N. Central Avenue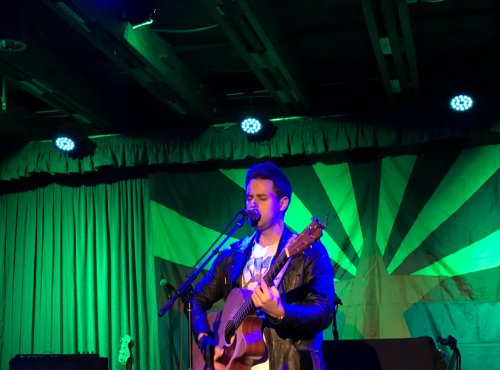 Valentine's-Themed Concert at The Listening Room Phoenix
Music lovers can celebrate this special day at The Listening Room Phoenix as they present Songs from the Heart, a compilation of up-and-coming and well-known musicians. This eclectic mix of performers will devote the entire concert to acoustic, swoon-worthy love songs. Local musicians featured at this concert are Colten Hood, Nathan Jude, and Adam Simons from Wanderer, as well as Iowa native, Jordan Shafer.
When: Friday, February 10 at 7 p.m.
Where: The Listening Room, 4614 N. 7th Street
Tickets: $20 suggested donation
DIY "Love Coasters"
Do you want to be artsy but need a little help? The folks at Hazel & Violet letterpress shop will be set up to assist you Saturday, February 11th. Join them for a lesson in making "love coasters," or peruse their pre-made – and super cute – Valentine's Day cards. No matter what you decide on you'll be supporting a local business and giving your sweetheart something beautiful and something handmade.
When: Saturday, February 11th from 10 a.m. – 3 p.m.
Where: Hazel & Violet, 1301 NW Grand Avenue.
Sweet Treats Extravaganza
Whip up some delicious treats for those you care about Valentine's Day weekend at the Phoenix Children's Museum. Each participant will be able to make an assortment of four treats including pretzel rods, jumbo marshmallows on a stick, or chocolate sandwich cookies. These items may be dipped in chocolate or vanilla candy coating and then decorated with an assortment of toppings. Take home containers will be provided.
When: Saturday, February 11th from 10 a.m. – 12 p.m. & 1 p.m. – 3 p.m.
Sunday, February 12th from 1 p.m. – 3 p.m.
Where: Phoenix Children's Museum, 215 N. 7th Street
Tickets: $6 for members, $8 for non-members; a ticket is needed for each participant
Speed Dating + Romantic Movie Night
Join other single guys and gals at DeSoto Central Market's speed dating and romantic movie night event. Kick the night off with Cocktail 'Love' Hour at 4 p.m. and keep in mind there will be a $5 fee for access to early happy hour pricing and your speed dating ticket. The speed dating event will begin at 5 p.m. DeSoto will screen Dumb and Dumber as their romantic movie beginning at 7 p.m.
When: Sunday, February 12 from 4 p.m. – 9 p.m.
Where: DeSoto Central Market, 915 N. Central Avenue
Sweetheart Lunch in the Park
Working late on Valentine's Day? Take your sweetheart out for a romantic lunch. Downtown Phoenix Inc. in partnership with ASU's Rob and Melani Walton Sustainability Solutions Initiatives and Phoenix Urban Design Week, is hosting a "Sweetheart Lunch in the Park" to raise money for the fight to end hunger.
Peruse handcrafted ceramic bowls, available to take home for a minimum $12 donation. Each bowl purchased is accompanied by a free lunch from the Cafe at Phoenix Public Market. Each commemorative bowl is a reminder that someone else's bowl is always empty (one bowl per person.)
Proceeds from the event will go to Waste NOT, a nonprofit which saves perishable food from restaurants, grocers and others to help feed the hungry at schools, after school programs, etc.
When: Tuesday, February 14 from 11 a.m. – 1 p.m.
Where: 517 N. 1st Street
Tickets: $12 minimum donation for commemorative bowl, no ticket required.
Valentine Week Specials at FOUND:RE Hotel
The FOUND:RE Phoenix hotel loves to keep things exciting and this Valentine's Day will be no exception. They will offer a couple of holiday specials from February 10-14, including the "Let's Get Cheeky" package ($235 for two), which includes treats, wine and painting supplies so you can "make your own art with paint dipped butts inspired by February's exhibit "Butt Seriously…" The other package, the "Afternoon Delight" ($265 for two), which includes drinks, a special intimacy kit and post "delight" dessert.
The FOUND:RE didn't forget about singles. On Valentine's Day, FOUND:RE will host "Hateflix and Chill," screening classic relationship drama films as The Breakup, Single White Female and Fatal Attraction. MATCH Cuisine & Cocktails will be offering an all-day happy hour beginning at noon with anti Valentine's Day food and beverage specials in the lounge and bar.
When: Specials run February 10-14, "Hateflix and Chill" starts February 14 at 5 p.m.
Where: FOUND:RE Hotel, 1100 N. Central Avenue
After Hours: Lovers/Haters 
Head to Phoenix Art Museum for DJ duo DA+DA spinning all-vinyl love songs as well as anthems of angst, a match-making scavenger hunt, photo booth and a cash bar. While supplies last, they'll be giving away hearts that you can gift to your favorite person or leave at your favorite work of art in the Museum. Head over to Valley Bar or Crescent Ballroom after the event and show them your #PhxArt sticker and get 20% off food and drinks and 2-for-1 concert tickets for the shows that night!
When: Tuesday, February 14 at 5 p.m.
Where: Phoenix Art Museum, 1625 N. Central Avenue
Tickets: $10 per person, get them here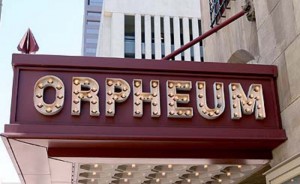 Downstairs at the Orpheum
The Downstairs at the Orpheum Theatre series continues on the most romantic night of the year with the Urban Nocturnes. Theatre-goers will enjoy three of Phoenix Symphony's finest musicians. Make some new friends in the audience or bring along a date! Beverages and snacks will be available for purchase.
When: Tuesday, February 14 from 5:30 p.m. – 8 p.m.
Where: The Orpheum Theatre, 203 W. Adams Street
Tickets: Admission is by donation.
Valentine's Day Flight Night at ThirdSpace
February 14th isn't just Valentine's Day, it's also Arizona's birthday! So bring your sweetheart or some friends for Valentine's Day Flight Night at ThirdSpace featuring two flights of SanTan beer paired with delicious hand crafted food, dessert and Arizona craft beer!
When: February 14 from 6 p.m. – 10 p.m.
Where: ThirdSpace, 1028 Grand Avenue
Cobra Arcade Valentine's Prom
Bust out your best old school formal wear and head to Cobra Arcade's Valentine's Prom. Couples and singles are invited to cut a rug to tunes from DJs Stoney Pie and Riot Earp.
When: Tuesday, February 14 from 9 p.m. – 2 a.m.
Where: Cobra Arcade Bar, 802 N 2nd Street
---