DPJ's Wire series delivers news and information straight from the source without translation.
Phoenix Public Market Design Competition
Calling Artists of All Levels to Create a Unique Design for Our New Market Shirts.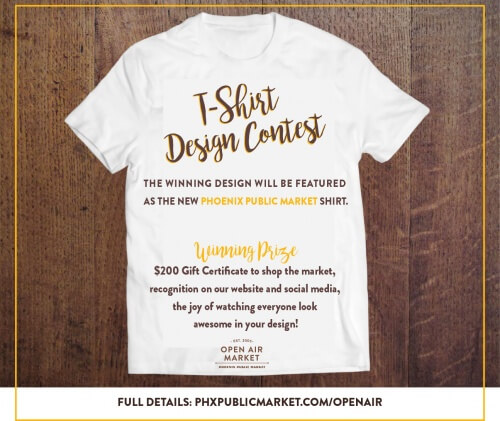 Calling all artists! The Phoenix Public Market is extending an open invitation to artists of all levels to design a graphic for our new market shirts. The winning design will receive $200 to shop at the market, recognition on our website and social media along with the joy of watching everyone look awesome in their design.
Submissions are due on or before June 30th, 2016. E-mail designs (in either .jpg or .png format) to openair@phxpublicmarket.com Subject Line: DESIGN ENTRY. Designs should include the market name, "Phoenix Public Market" and feature no more than two colors. Submissions should avoid using photographs, stock images, clip art or any copyrighted works. See full details and images online here.
Artists should note that if their design is selected, we reserve the right to use the design in any manner, including but not limited to: reproducing the design, selling items bearing the design, changing or reworking the design by making color or size changes, making derivative works of the design, using the design on the Phoenix Public Market website and on promotional materials.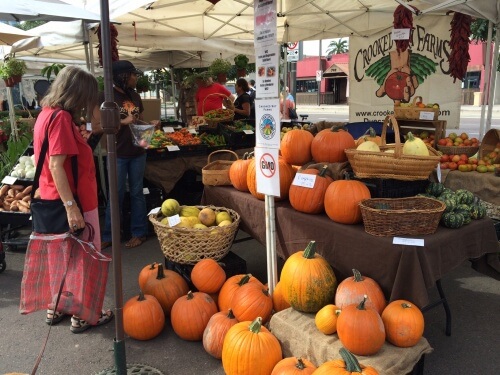 Don't sweat the summer; we've got you covered with plenty of shade, misters and more to keep you shopping all season. The Phoenix Public Market is open rain-or-shine all year. The Market continues to feature our favorite farmers and purveyors along with local chef cooking demonstrations, family fun, educational series and live music.
Wondering what entertainment you can enjoy at the market this month?:
• June 4th: Arizona Latino Arts and Cultural Center Live Performance
• June 11th: Cooking Demonstrations with Chef Allan Inocencio of Adobo Dragon
• June 18th: Father's Day Market
• June 25th: Arts at the Market
---