In keeping with downtown Phoenix's growing food scene, Roosevelt Row will soon be home to a new Mexican restaurant when Habanero's Mexican Grill opens in June.
The family-owned and operated business will occupy the former Red Hut Coffee space at 620 E Roosevelt Street. The space is currently being renovated, and Habanero's signage is already present on the north and east sides of the building.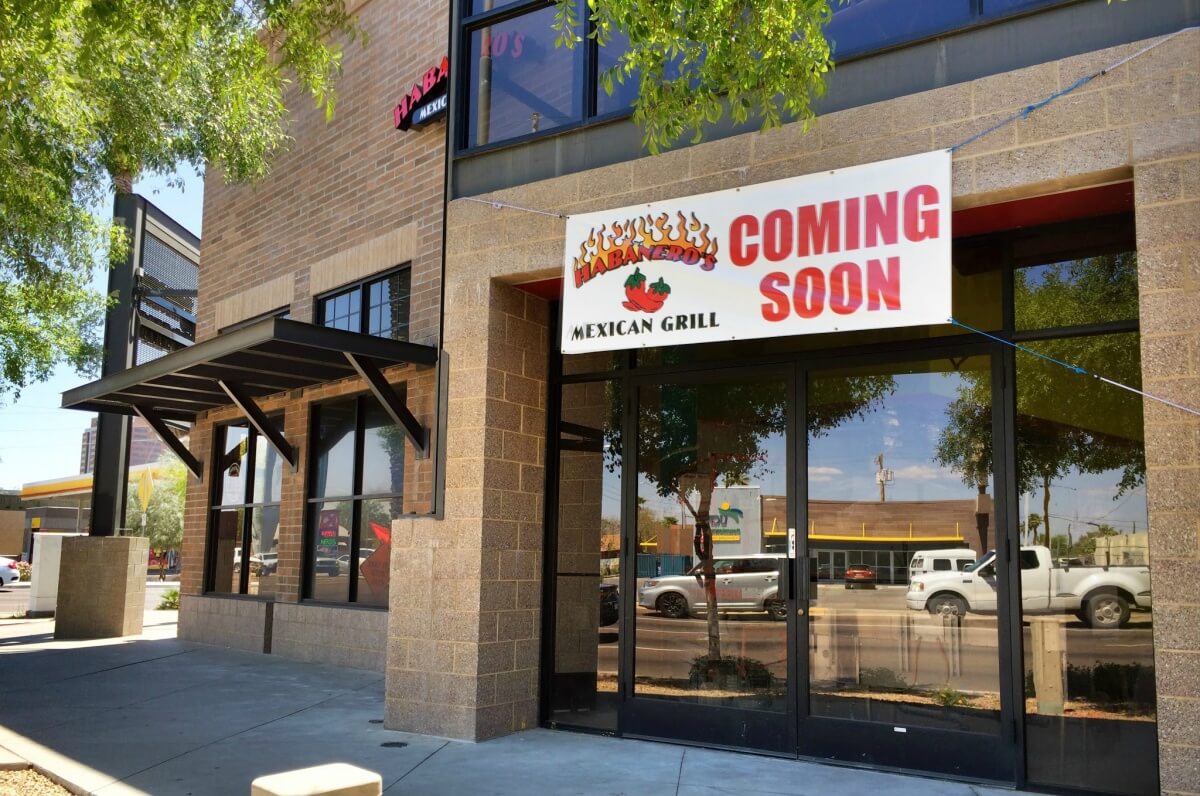 According to Arturo Diaz, Habanero's owner, downtown Phoenix is an ideal spot for Habanero's third location due to the concentration of nearby businesses, traffic from sporting events, and the expansion of both ASU and UofA.
"Downtown phoenix is really coming up," Diaz said. The new location will also give Habanero's increased opportunities for catering within the area, according to Diaz.
Habanero's serves scratch-made Mexican food in a fast casual environment. According to Diaz, menu items are based on family recipes passed down by his parents, and include expected items such as tacos, salads, nachos, burritos and quesadillas. Habanero's on Roosevelt will share the same menu as other locations, and there will be new additions to the menu also.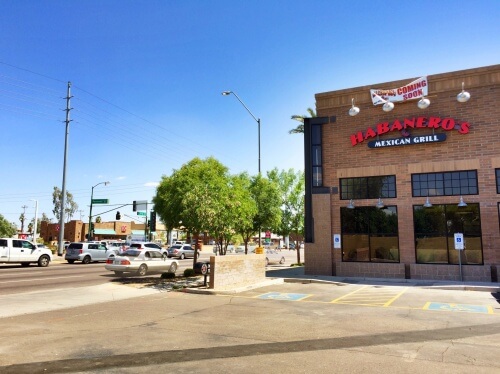 The tacos with either blackened fish, shrimp or calamari are among the most popular items on Habanero's current menu. Meat enthusiasts will also enjoy the parrillada plate, which serves grilled steak, blackened chicken, chorizo, and carnitas, with the expected rice, beans and tortillas.
Downtown diners can also look forward Habanero's full bar, as well as an open-style kitchen with indoor seating for around 45 people. 
Although plans are not finalized, Diaz said that he also hopes to build an outdoor patio, which would almost double seating. 
Depending on business, Diaz said he'd also like to stay open until 3 a.m. on weekends.

Habanero's Mexican Grill is slated to open its new location on the northwest corner of Seventh Street and Roosevelt June 10.
Visit Habanero's website for more information on the menu and existing Scottsdale locations.

When It Opens:
Habanero's Mexican Grill
620 E Roosevelt Street
Phoenix, AZ 85004
Photos by Lauren Potter.
---