Downtown Phoenix never fails to surprise and delight. DPJ's Live PHX series captures the moments that illustrate why we love life in our city.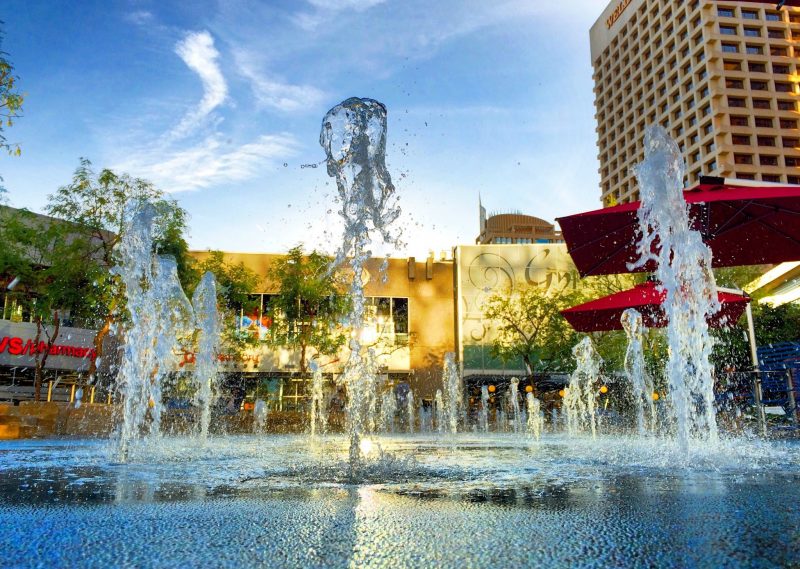 It's beginning to feel a lot like summer, and the CityScape fountain in downtown Phoenix is calling our name. As the weather begins to warm up, the water feature at CityScape is a fun place to relax and cool down. Anyone can enjoy a refreshing splash while surrounded by trees and grass, as well as retail, dining, and entertainment spots. And at zero depth, the water feature is a perfect place for children and those who prefer not to swim.
Photo by Lauren Potter.

---