Downtown Phoenix never fails to surprise and delight. DPJ's Live PHX series captures the moments that illustrate why we love life in our city.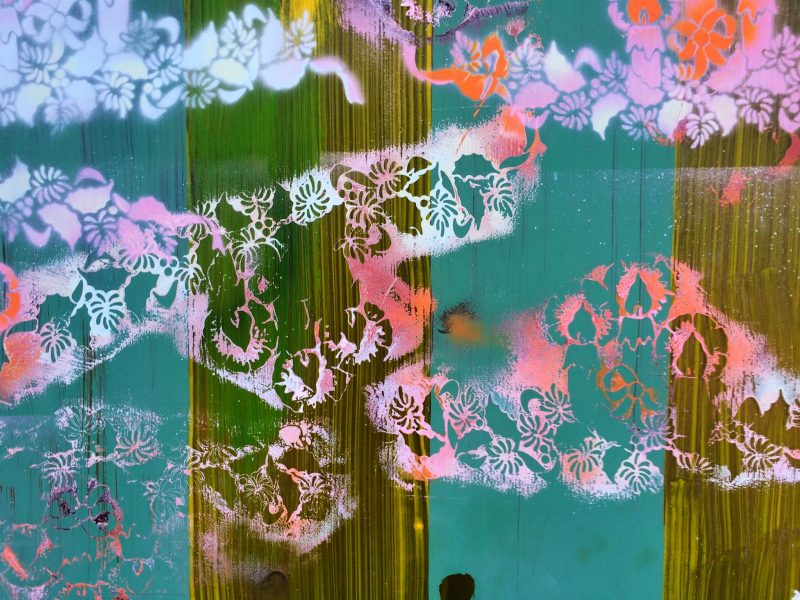 Around almost every corner of downtown Phoenix you can find beautiful murals and street art, but Grand Avenue really takes the cake. First Friday's are always a great opportunity to explore the galleries throughout the area, but strolling around in the daylight really gives you a chance to appreciate all the little details, like this lacy textured art on the building located at 1025 Grand Avenue … And if you do a little digging, you can discover the story behind these treasures, too.
To find out the story behind this window art, we chatted with Beatrice Moore, who owns this property, as well as several others in around the Grand Avenue Arts District. According to Moore, this window is on the front of the building that once housed "Stop 'n Look" A Visual Community Resource," the first live/work space started by Moore and her longtime partner, Tony Zahn, on Grand Avenue.
"The window displays hosted installations by myself and other area artists for about 12 years from 1994 – 2006," Moore said in an email interview.
Moore and Zahn actually named the building La Amapola after an old bar building the had once lived in in the warehouse district. The original La Ampola, which means poppy in Spanish, had been demolished when the then-America West Arena was built.

Photo by Lauren Potter.

---