DPJ's Wire series delivers news and information straight from the source without translation.
Gin and Jazz Preservation Party at Heritage Square May 7th
The Heritage Square Foundation is pleased to present their second annual Gin and Jazz Preservation Party on May 7th.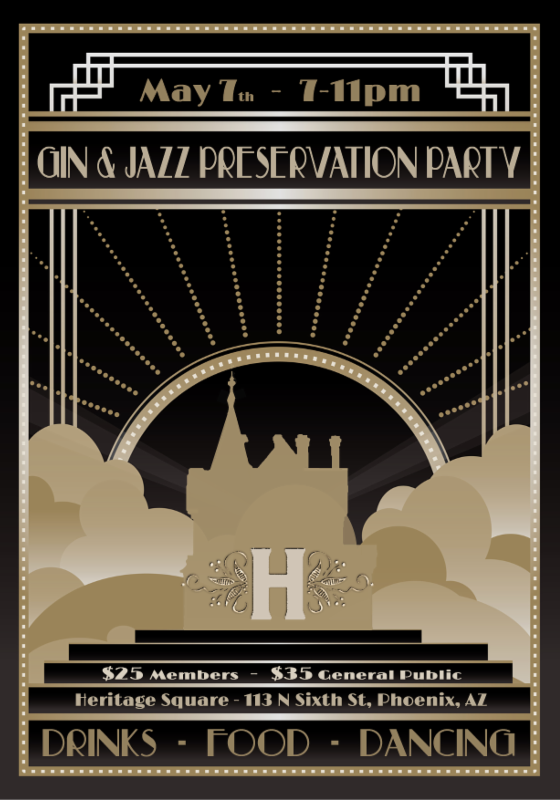 This event is trip back in time to the Prohibition era and the Roaring Twenties, when flappers danced the Charleston, and illegal speakeasies and gin joints were all the rage.  Admission includes swing dance lessons, a live band, "bathtub" gin punch and hors d'oeuvres.  Period attire is admired, but not required!
The night begins with dance lessons by Savage Rhythm and live music by The Local Socialites big band. Guests 21 years and older receive two free "bathtub" gin punch drinks, as well as complimentary hors d'oeuvres catered by Casey's Catering.  Guests can also imbibe Prohibition Ale, and Prohibition – style drinks, provided by The Rose and Crown.  This year's event has been generously sponsored by Ideas Collide.
The Gin and Jazz Preservation Party is May 7th from 7:00 pm -11:00 pm at the Lath Pavilion at Heritage Square. Tickets are $25 for members and $35 for non-members. Cash bar. All proceeds benefit the Rosson House Museum and Heritage Square Foundation, a 501c-3 nonprofit organization. For more information, please visit our website heritagesquarePHX.org.
---