West of the light rail on Central Avenue, between Indian School and Turney Avenue, Agave Environmental Contracting, Inc., is attempting their very own urban experiment, only this one doesn't involve condos or contractors. Instead, they've turned a long-abandoned empty lot into a community destination, the Agave Farms Community Garden.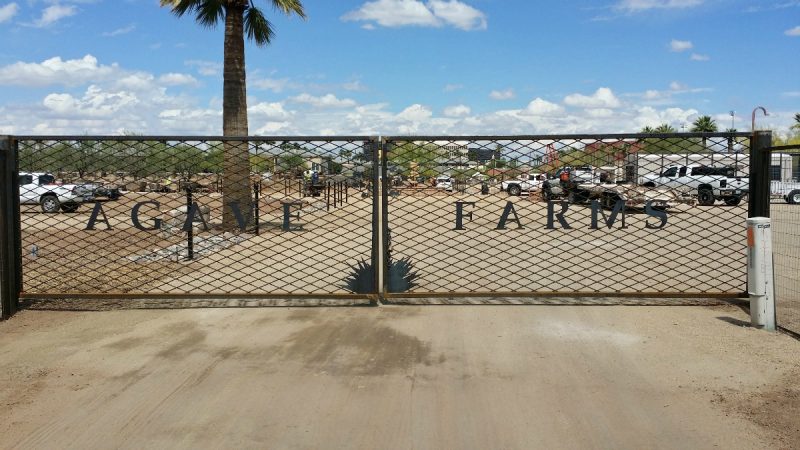 "This has been a lot of fun," said Tony Acosta, director of client relations for Agave Environmental.
The farm just finished its run of winter vegetables, during which they harvested lettuce, kale, broccoli, cauliflower, carrots, brussel sprouts, and over 10 tons of pumpkins that they gave away to a handful of recipients including food banks, the Boys and Girls Club of Phoenix, and the Phoenix Zoo. The land was recently plowed for the next crop of vegetables which will include watermelon.
Given the amount of unused plots in and around downtown Phoenix, the idea seems at once novel and perfectly fitting for the growing downtown food and culture scene.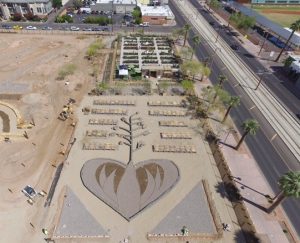 "One of the owners [of Agave Environmental], Mike McMahon … he's a visionary. He's always got these wild and crazy ideas of different things he wants to try."
When Mike saw the 13 acres of unused space in midtown Phoenix, he had the idea use to the land as a real-time experiment to benefit both the community and function as a working showing ground for the company's expertise.
"Agave Environmental, now through Agave Farms, is leasing the land from the developer," Acosta said, and noted that the land is being maintained by members of the Agave team, including arborists and horticulturists, while they search for a permanent farm manager.
As the garden grows, so too will community involvement. Four demonstration gardens are being finalized that will allow visitors to learn from expert planters the secrets of gardening in an arid climate. The demonstration gardens will feature an herb garden, a cactus and succulent garden, a seasonal flower garden, and a rose garden that's already in place and open for retail.
The roses are being sold through international flower seller Ludwig's Roses, and local rose farmer Francis Roses. Downtown denizens are invited to walk through the gardens to watch the progress, buy a flower, or just take in the last days of spring air.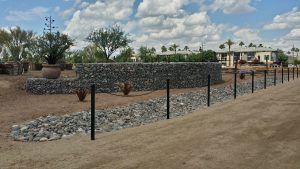 Beyond the community learning and retail aspects, Acosta said he plans on creating a proving ground for Agave Environmental Contracting and their clients and partners.
"We are a landscape contractor and we want to be able to partner with and help other landscape contractors. If they want to buy herbs, cactus, succulents, roses … they can. We're also going to be putting in a state of the art irrigation system to show our clientele some of the sustainable practices that can be used. We want to show them what can be done with new technology and irrigation."
Although their lease on the land is only five years, if the project proves to be a success, many other lots in the metro area could be utilized in the same way, Acosta said.
"We are making long-term plans, even though we might not be there long term."
Photos courtesy of Agave Farms Community Garden.
---