Downtown Phoenix never fails to surprise and delight. DPJ's Live PHX series captures the moments that illustrate why we love life in our city.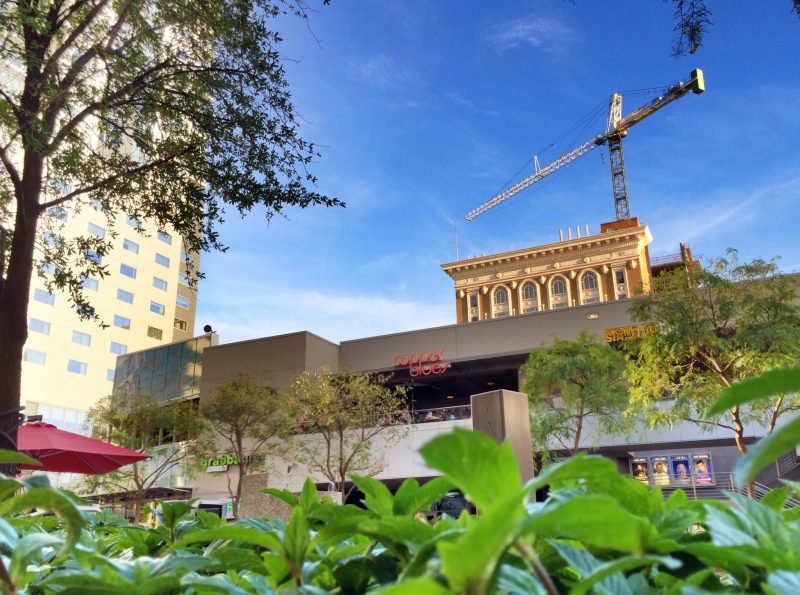 Downtown Phoenix has evolved so much in the past few years. From just about any vantage point in the city, cranes can be spotted hovering above the existing skyline. They stand as a symbol of the growth and development we see everyday, but also a future that's somewhat unknown and exciting. Are there going to be growing pains? Sure. It's inevitable. 
But the southerly view from the courtyard at CityScape reminds us of the importance of preservation.
After opening in 1924, the Luhrs was the first 10-story high rise in Phoenix. It undoubtedly represented great progress for Phoenix at the time. Now that many modern constructions surround and continue to be built around the historic Beaux-Arts style building, it's hard to imagine the downtown Phoenix skyline without it. 
The Luhrs building stands as a reminder that by preserving our past, we are able to enjoy a richer, more meaningful present.
Photo by Lauren Potter.

---