Downtown Phoenix never fails to surprise and delight. DPJ's Live PHX series captures the moments that illustrate why we love life in our city.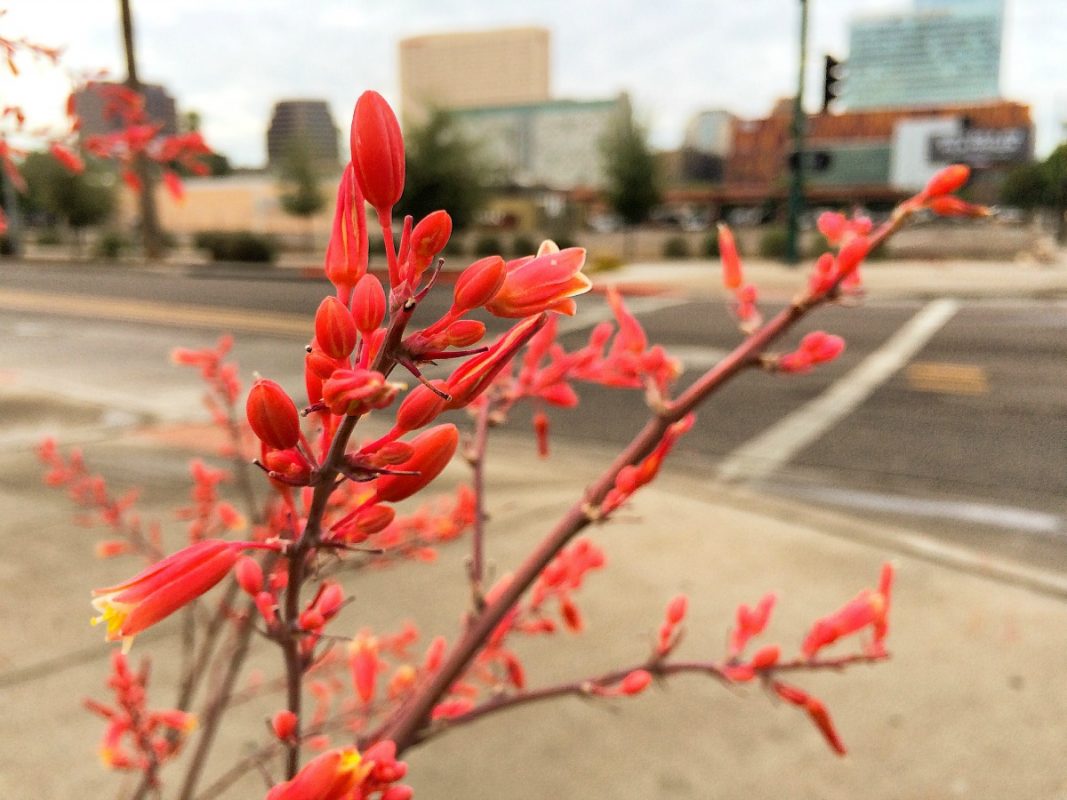 Sometimes you just have to take a moment to appreciate the small things. Every little texture and color of this city adds to what makes it so special — especially the beautiful Red Yucca plant that greets passersby at the corner of Central Avenue and McKinley. Yet another reason we love life in downtown Phoenix.
Photo by Lauren Potter.

---